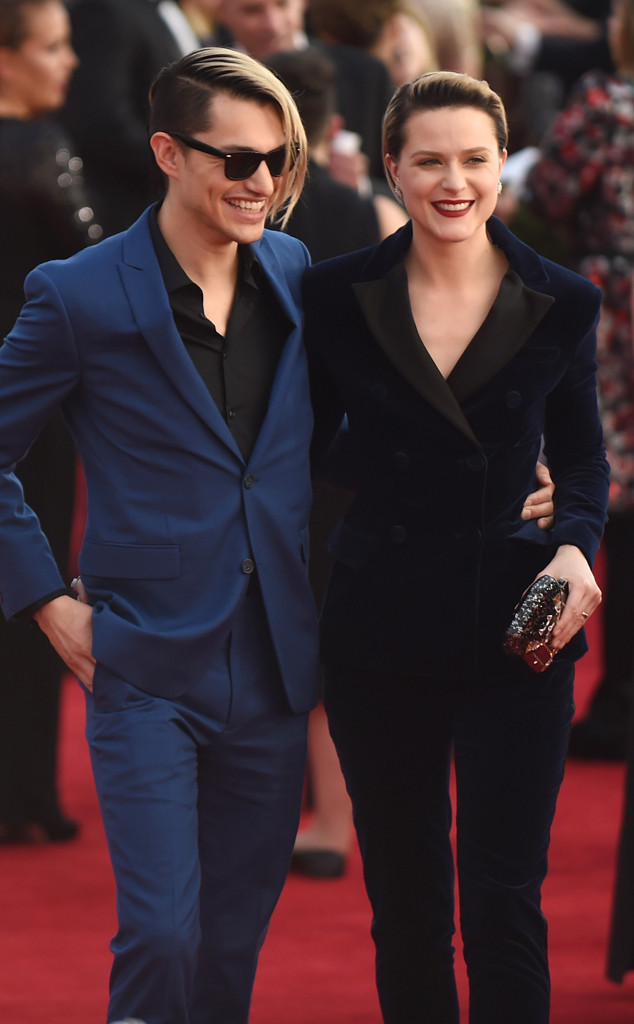 Emma McIntyre/Getty Images for TNT
There will be no wedding bells ringing for Evan Rachel Wood and Zach Villa.
The Westworld actress and her Rebel and a Basketcase band mate called off their engagement about a month ago, People reported Thursday, citing a source. Wood and Villa have not commented.
In May, the music duo's Twitter page featured two posts containing animated videos of a broken heart and a person crying. On Thursday, Wood tweeted, "All the single ladies!" with a winking face emoji.
Wood and Villa's engagement was confirmed in late January after they were seen wearing silver bands on their ring fingers at at the 2017 SAG Awards Sunday night. Photos and videos of the two that were posted on their Instagram pages in recent weeks show them without the rings.