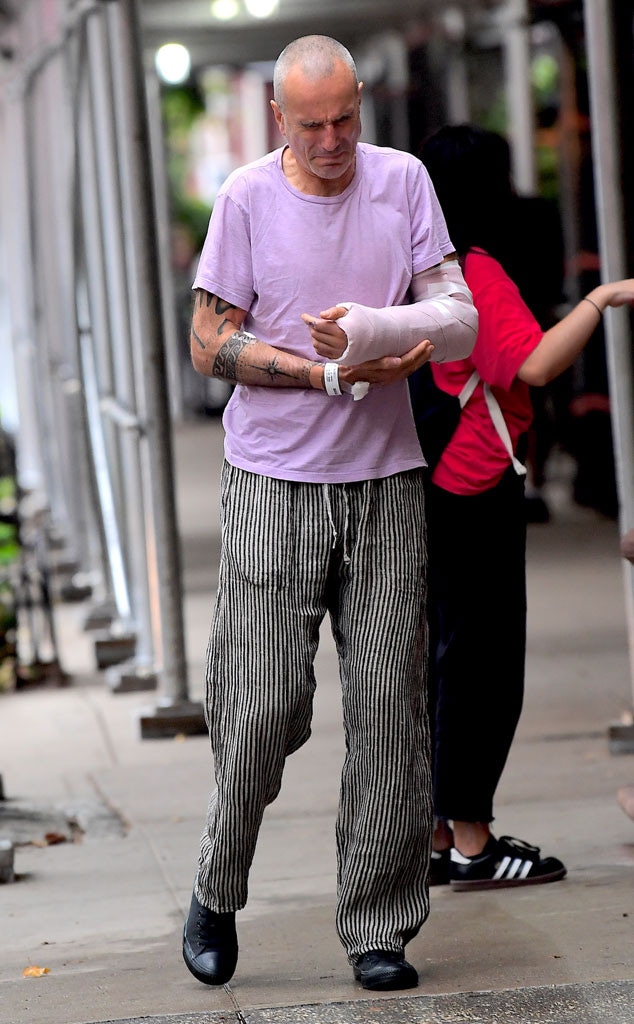 247PAPS.TV / Splash News
It's been only a few months since Daniel Day-Lewis announced that he was retiring from acting—but it doesn't look like things are going well for the acclaimed star.
Day-Lewis was photographed by the paparazzi for the first time since leaving his craft looking pained and wearing a cast on his arm. He also had a shaved head and wore a hospital bracelet.
Page Six reports that the former actor broke his arm in a motorbike accident and that a "film insider" said the following:
"He was in a motorbike accident and broke his arm. But he's fine, and no one else was hurt. He was well-protected—he was wearing a helmet. But it was a bummer."
Page Six also writes that the insider said, "It wasn't his fault."
Day-Lewis publicly retired in June when his spokesperson Leslee Dart shared the following statement with Variety:
"Daniel Day-Lewis will no longer be working as an actor. He is immensely grateful to all of his collaborators and audiences over the many years. This is a private decision and neither he nor his representatives will make any further comment on this subject."
Before calling it quits, Day-Lewis received many awards for his acting. He won three best actor in a leading role Oscars for his performances in Lincoln, There Will Be Blood and My Left Foot. He also won two Golden Globes for Lincoln and There Will Be Blood.