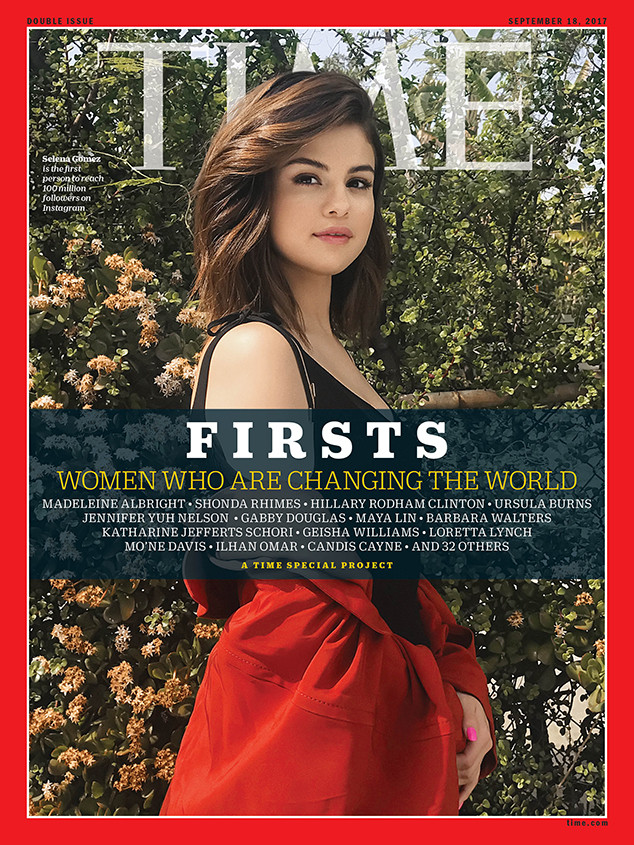 Luisa Dörr/Time
Selena Gomez is in good company.
The 25-year-old singer and 13 Reasons Why producer star appears on one of 12 Time covers, as she is one of 46 people profiled in the magazine's "FIRSTS" project, highlighting women of various ages, ethnicities, political affiliations and sexual orientations who're changing the world.
Photographer Luisa Dörr shot Gomez's cover—and the other 11 covers—using an iPhone.
Gomez is recognized for being the first person to reach 100 million followers on Instagram.
The "Fetish" singer credits her mom, Mandy Teefey, with making her the woman she is today. "My mom is the kind of person who understands what hard work is. She was still in high school when she had me. She worked multiple jobs. But she made me feel like I was capable of doing anything I wanted, maybe because she didn't really have that opportunity," Gomez tells the magazine. "She taught me everything I know. How I'm no less but also no greater than anyone. How when people come at you with their worst, you should come at them with your best."