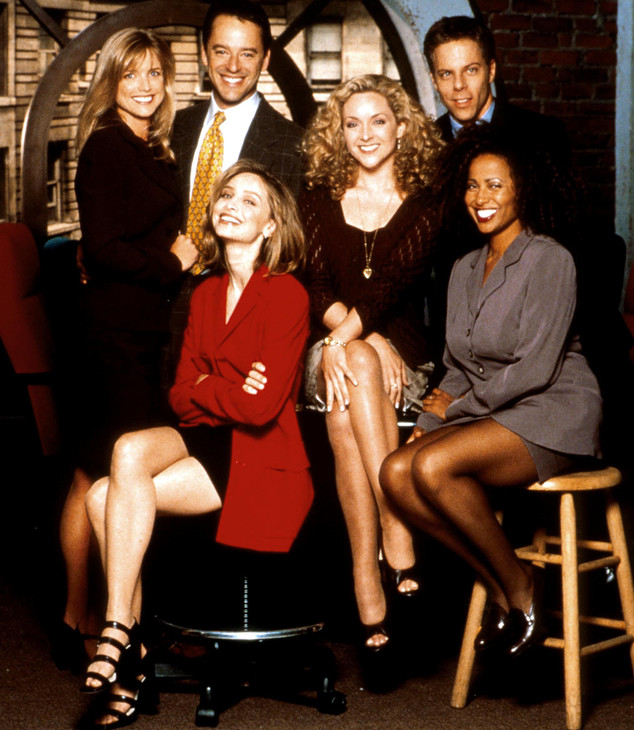 FOX
When Ally McBeal premiered 20 years ago today, it was hailed as a quirky legal dramedy with a fun and feminist bent. Calista Flockhart starred as Ally, a recent Harvard Law graduate forced into quitting her job after she was groped at work by a male superior. She sued the company for sexual harassment and signed on with Cage & Fish, another firm in Boston with some all too familiar faces (married ex alert!) and its own set of workplace issues.
Right away, the David E. Kelley-created Ally McBeal was a hit with critics and audiences alike. The New York Times called it "refreshing and offbeat." Flockhart won a Golden Globe in 1998 for the series' first season, and the show won the Emmy for Best Comedy after season two (as well as the Globe for Best Comedy or Musical Series in 1998 and 1999).
But at the same time, so began the backlash: First, the show—and more specifically, Flockhart's relentlessly self-absorbed, oft-ditzy, miniskirt-wearing character—came under fire for not fitting the media-designed mold of what feminism should look like. In June 1998, Time ran a cover with Flockhart's character in a lineup with Susan B. Anthony, Betty Friedan and Gloria Steinem. Beneath the image of "Ally McBeal," the magazine posed the question: "Is feminism dead?"