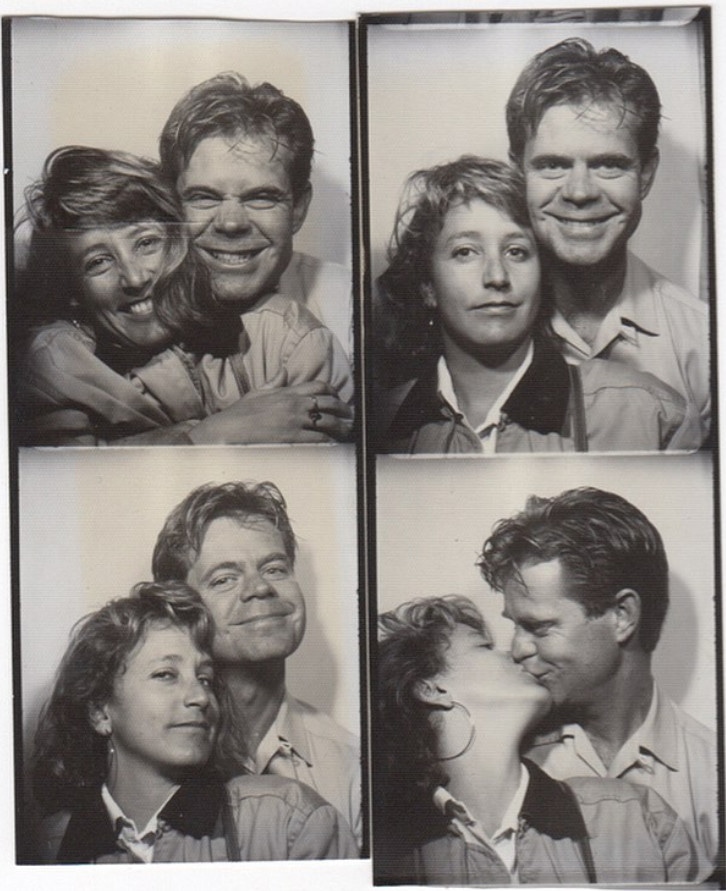 Instagram
Sparks are still flying for Felicity Huffman and William H. Macy! 
The beloved Hollywood pair celebrates 20 years of wedded bliss today, a major milestone for any couple—famous or otherwise. Felicity took to Instagram on Wednesday with a heartwarming tribute to the Shameless star, and yes it includes an epic set of vintage photo booth snapshots. 
"You took me home in 1985," the Desperate Housewives alum penned. "You married me in 1997. You give me a thrill every time you walk through the door. Thank you for marrying me 20 years ago today."
Macy also tweeted, "Twenty years ago today I did the best thing I've ever done in my life. I married Felicity Huffman."
We aren't crying, you are!
Watch:
Felicity Huffman & William H. Macy's Post-Emmys Celebration
A walk down the aisle wasn't always in the cards for Felicity and William, who dated off and on for 15 years before the actress decided he was the One. 
"I was so scared of marriage that I thought I would've preferred to step in front of a bus," the actress, 54, told Tribune News in 2015. "Bill Macy asked me to marry him several times over several years. And I was finally smart enough to go: 'I'm going to marry this guy or really lose him for good.'"
Photo by Frazer Harrison/Getty Images
She continued, "And it was after we broke up for four or five years when he asked me again, I knew I couldn't say no. It was the work I had to do in order to bring myself to the marriage and then the work that I did to be able to trust another person and see what comes out of that comfort and that safety. I was able to blossom out of that."
The lovebirds ultimately became husband and wife in 1997, welcoming their first child, daughter Sophia Grace, three years later. Their second daughter, Georgia Grace, was born in 2002. 
In 2009, Macy and Huffman became only the second couple to receive stars on the Hollywood Walk of Fame together. And seven years later, both found themselves among the nominees at the 2016 Emmys. 
Here's to 20 more years of achievements and love! Happy anniversary, you two.