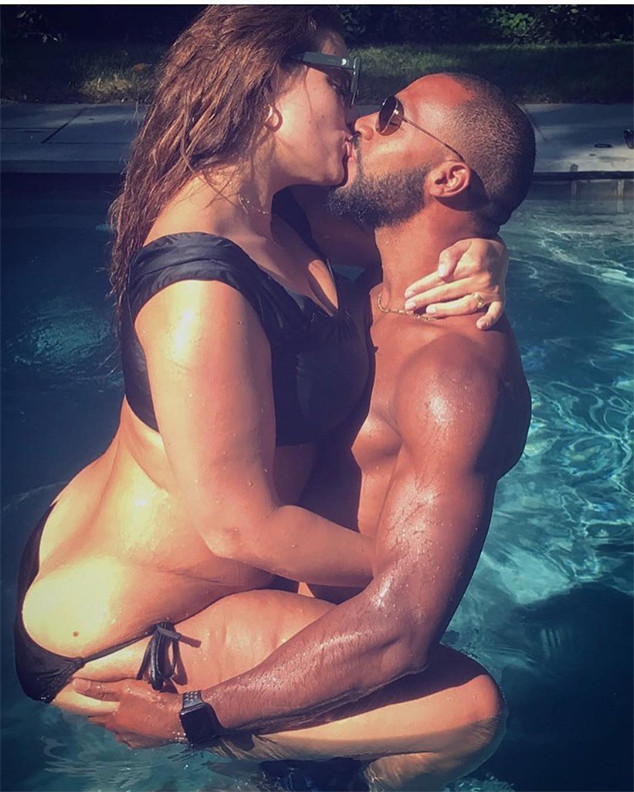 Instagram
Now that's true love.
After seven years of marriage, curvy model and body image activist Ashley Graham and Justin Ervin are still prone to making out like a couple of teenagers.
She posted on her Instagram page Tuesday a photo of her and husband Justin Ervin kissing in a swimming pool, with her legs wrapped around him and him grabbing her butt. She is wearing a black bikini with string bottoms. The photo was taken as they vacationed with friends in the Hamptons over Labor Day Weekend.
"No caption necessary #marriedlife," she wrote in the caption.