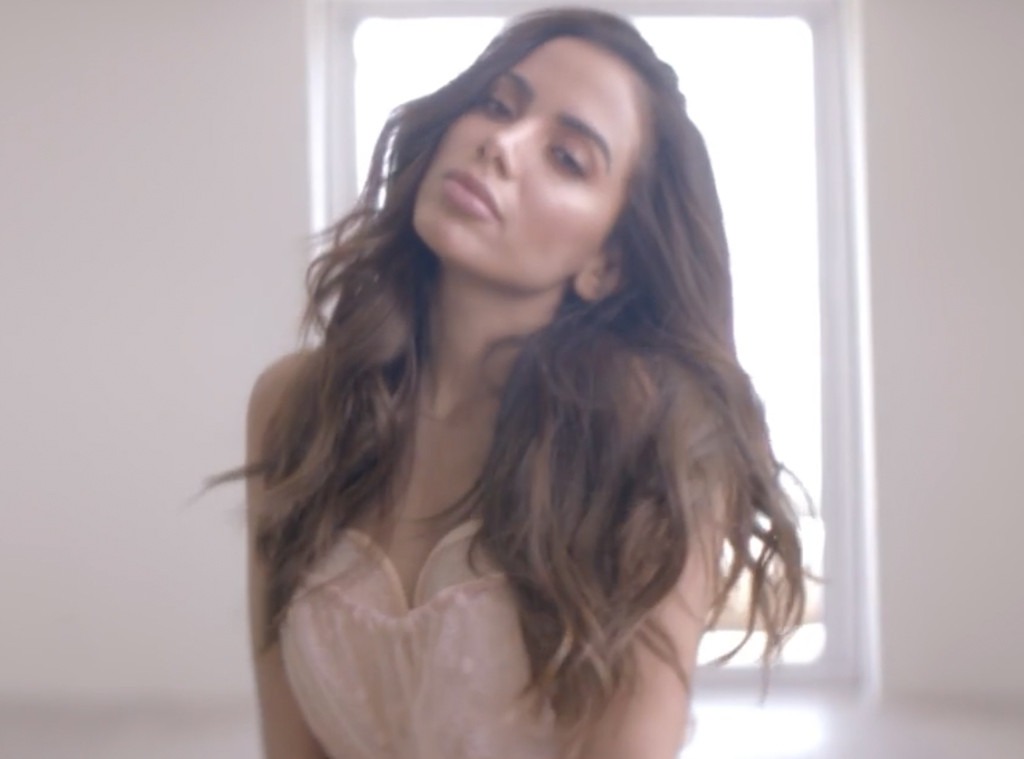 YouTube
We seriously can't get enough of this video!
"Will I see You" by Poo Bear Featuring Anitta's is the Brazilian singer's first English-language single, and that's very exciting! The music video debuted on the famous producer/songwriter's birthday. 
"#HappyBday @poobear! The birthday is yours, but the gift was mine. WHAT A SONG! WHAT A PERSON," the songstress captioned an Instagram post. "Thanks for letting me be part of this and of your life. All my people love you, your energy and your heart. And me.... well... I have no words to describe how amazing u r and how amazing I feel working with u. Your talent is a blessing of God and u deserve much more. Happy real birthday lol."
The semi-sensual video features a scene nude scene that showcases the song's lyrics on Anitta's body without showing too much. We also get to see the singer with Poo Bear while he plays the guitar. 
The video, which already has more than 11 million views on YouTube, is quickly becoming a fan favorite. And although "Will I See You" doesn't feature all of Anitta's killer dance moves, it does show us a different side to the star. 
The singer is having a very busy year, in June she shot Major Lazor's "Sua Cara" featuring herself and Pabllo Vittar.  The video took place in the Sahara Desert, and the Brazilian beauty had a scary encounter with a king cobra. While belly dancing behind it, the snake turned towards her when she lifted her foot to step to the side. 
Anitta, who has more than 22 million followers on Instagram, is already one of the biggest names in Brazil and across Latin America. Now she's making her mark in the states, and we can't wait to see what she's got in store for us. 
Aside from Poo Bear and Major Lazor, the star has worked with Maluma, J Balvin, Iggy Azalea and many more. 
The 24-year-old artist also made heads turn during her Olympic Opening Ceremony performance in 2016. 
We're sure this is only the beginning for Anitta!