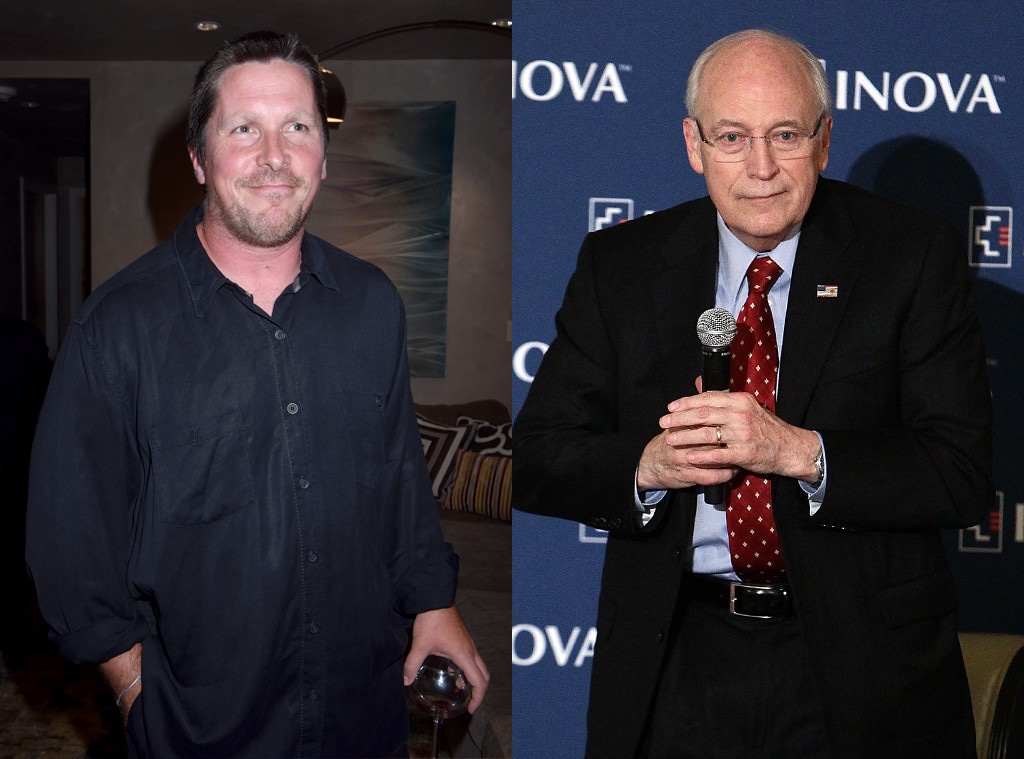 Vivien Killilea/Getty Images, Win McNamee/Getty Images
When it comes to the art of transformation, Christian Bale is a bonafide pro. 
After all, he won an Oscar and has two more nominations in his repertoire for his shapeshifting performances on the silver screen. Now, with the lead role in a biopic about one of America's modern vice presidents, Dick Cheney, the star is once again taking on his role all the way down to his toes. 
The Backseat actor was recently spotted at the Telluride Film Festival in Colorado sporting a fuller figure akin to his real-life counterpart. The look was complete with noticeably lightened eyebrows. Bale is no stranger to adjusting his diet for the sake of his art. Whether it was packing on the pounds to play a 1970s con-artist in American Hustle or shriveling down 60 pounds to play Trevor Reznik in The Machinist, he's been on both sides of the weight fence.  
With a cast of co-stars including Amy Adams as Lynn Cheney and Steve Carell as Donald Rumsfeld, it's safe to assume Bale won't be the only one embracing a transformation for this film. 
Check out more stars who have been in Bale's weight-shifting shoes:
Which star did you have a hard time recognizing? Share with us in the comments below!