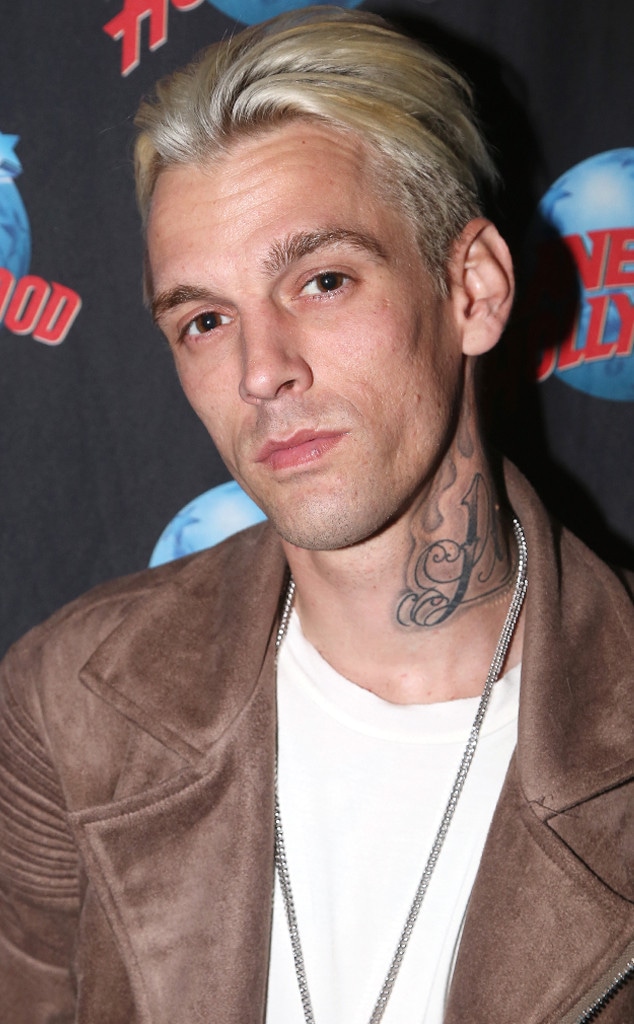 Bruce Glikas/Bruce Glikas/FilmMagic
Aaron Carter is recovering from a terrifying car accident that occurred Tuesday morning. 
The former child star and pop singer recounted the incident's details via Twitter, letting fans know that despite suffering a broken nose and injuries to his arms and legs, he is on the mend. Carter's vehicle was totaled in the accident, but his rep confirms to E! News that no one involved was seriously hurt. 
"Life is really so precious," he tweeted. "I just got into a terrible accident and completely totaled my BMW M4... All of my airbags went off and I'm cut up all over, at least everyone survived and we're good."
The 29-year-old continued, "TBH this s--t hurts my arms hurt my legs hurt all my airbags went off I broke my nose this is f--ked up."
It's unclear where the accident took place. 
"I never meant to get into an accident as severe as this," he then added. "I've ran into people before and honestly nothing compares to what happened today." An hour later, Aaron appeared to have shaken off the day's events, tweeting, "Everything is fine... Let's get back to my music."
He also thanked his followers for their kind messages. "Thank you for all the support and love," Carter wrote. "Means a lot. Accidents happen. I'm just happy both of us were ok."
By the early evening, Aaron shared another update on his recovery status: "I just want to let everyone know I'm doing ok. I'm just laying low tonight. Sorry if I scared anyone, but I'm ok."
The "I Want Candy" singer has endured a particularly rough past couple of months, brought on by his DUI arrest in mid-July. Aaron was apprehended in George on suspicion of driving under the influence and pot possession, and as a source told E! News, he plans to retain an attorney in the matter.
And shortly after coming out as a bisexual in an emotional letter, Aaron and his longtime girlfriend Madison Parker ended their relationship. 
"I had discussed it with my ex-girlfriend, and she didn't really understand it. She didn't want [to]," he said while calling into The Bert Show. "And that was it. So we left it mutual and parted ways." Meanwhile, Parker told E! News in an exclusive statement that their split had "nothing" to do with Aaron's sexuality. 
Carter's rep tells us that his scheduled concert in Memphis, Tenn. this coming Saturday and next Tuesday in New York City will continue as planned. Wishing Aaron a speedy recovery!