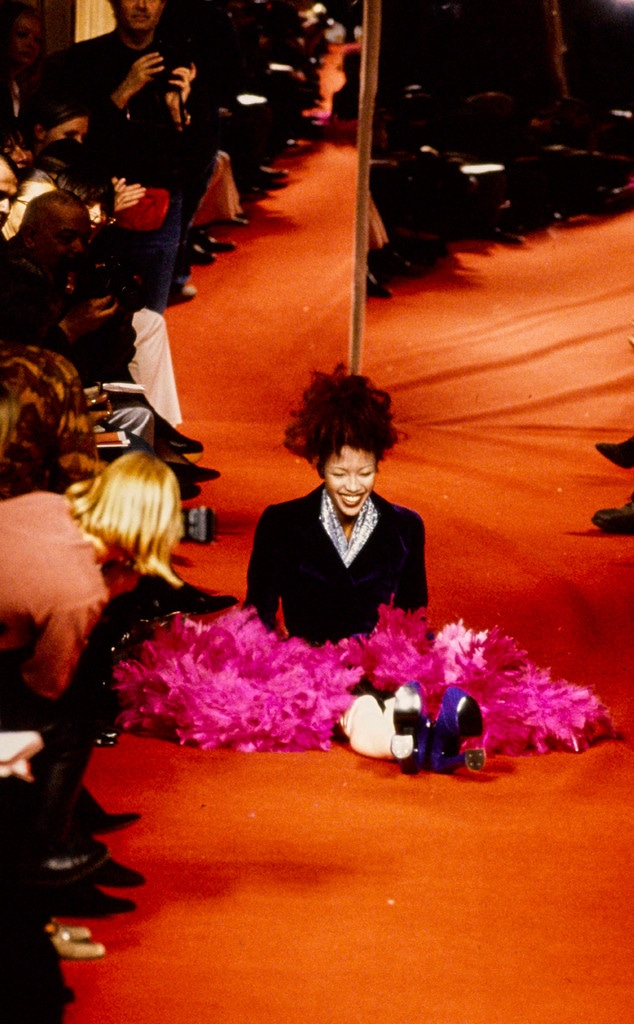 Guy Marineau/Conde Nast via Getty Images
When you combine a sleepless city, world renowned creatives, supermodels, journalists and night-to-dawn parties, you're bound to end up with more than a few memories. 
The memorable moments of fashion week are endless. Whether you are sitting next to Anna Wintour in the front row, walking behind Gigi Hadid on the runway or watching the show live from the comfort of your luxe living room, you can anticipate a few "OMG" situations. Falls (like Naomi Campbell's), nudity and more add to the excitement surrounding fashion biggest weeks.
Want to know our favorite moments from fashion weeks' past? Keep scrolling! 
What's your favorite memory? Tell us below!