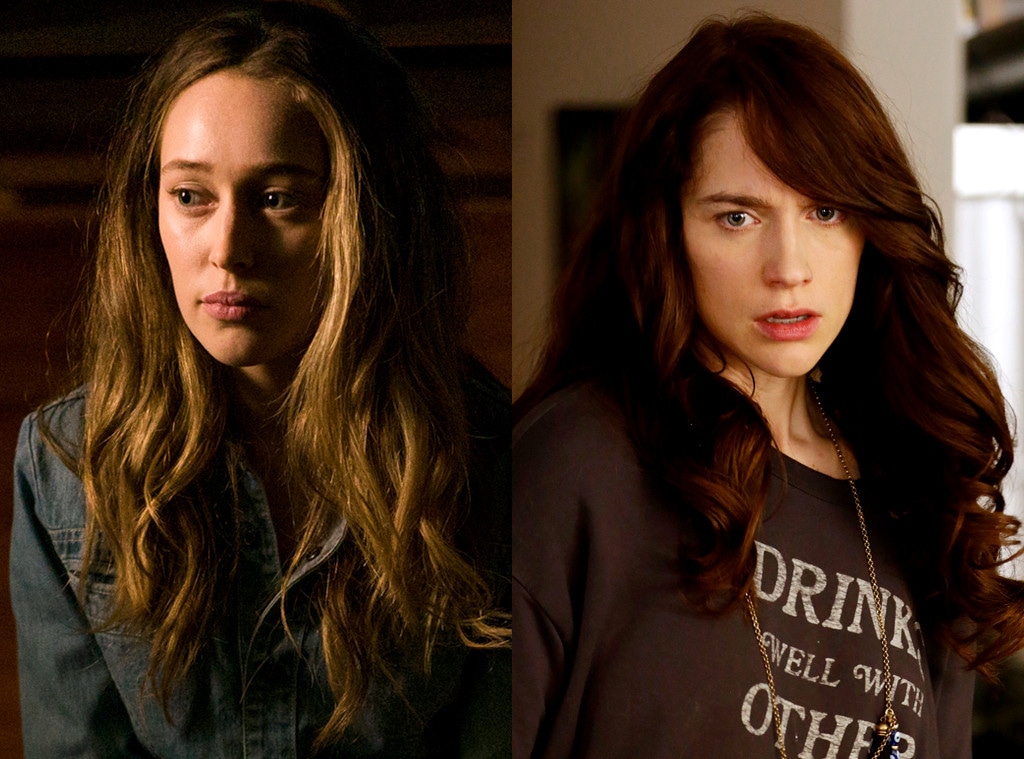 Syfy; AMC
After weeks of tireless voting, Girl on Top 2017 has a winner! 
And it's definitely not a surprise, because this girl was at the top of every round throughout the competition. Her fans fought incredibly hard to get her to this win, so we're thrilled to give a much-deserved congratulations to...Melanie Scrofano!
The Wynonna Earp star not only just killed it on the second season of the Syfy hit, but she also did it while pregnant. If that's not a girl on top, we don't know what is. 
Melanie headed to Twitter to thank her fans for the win.
"All season, I was convinced it would be our last because I went and got myself knocked up. I thought that people would object to watching a pregnant woman do her thing on TV. It seems like I was wrong," she wrote.
"This feels like a turning point. Your incredible support gives me hope that the next generation of actresses may not have to worry that choosing to have a family may mean sacrificing their dreams."
"So on behalf of my family and women everywhere who doubted whether or not it could be done, THANK YOU." 
"Now, go ice your fingers and dream about stop signs." 
And on behalf of us, we'd like to apologize for all those stop signs, but we all have to do our part in stopping the robot uprising, even if it's just protecting our polls. 
Congratulations to all of the contenders—especially runner-up Alycia Debnam-Carey, who was neck and neck with Scrofano throughout the entire competition. You're all awesome, and your fans are too. 
Thanks so much to everyone who voted, and stay tuned for more from Scrofano! 
Wynonna Earp will return for a third season on Syfy.