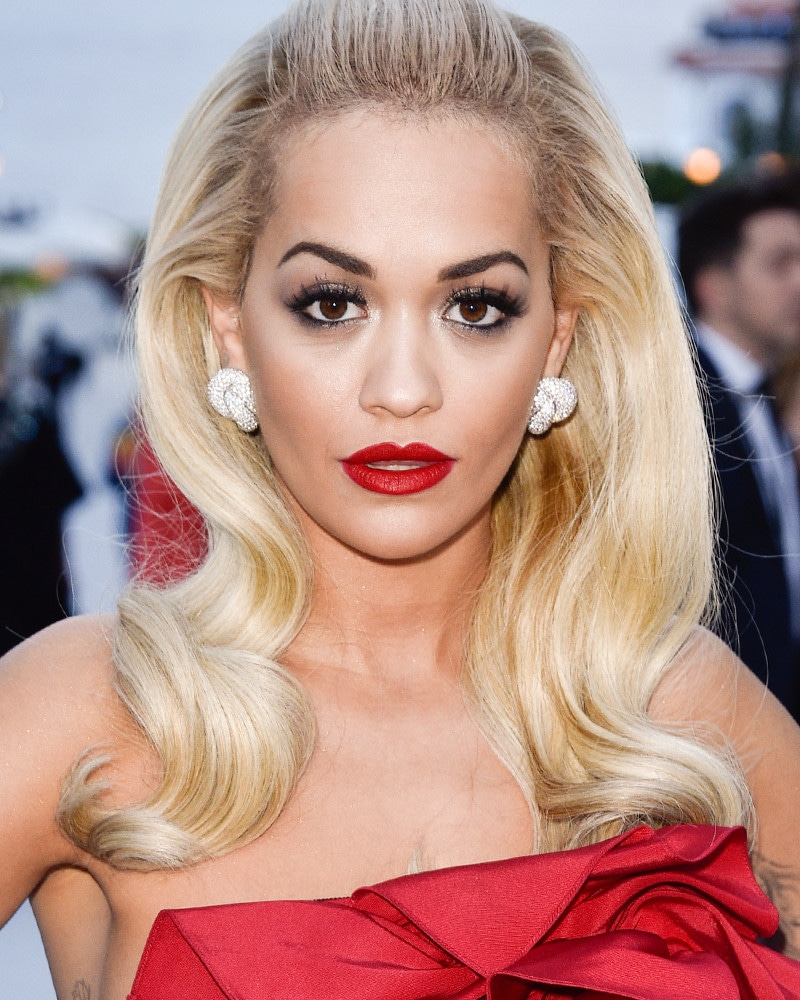 George Pimentel/amfAR15/WireImage
"For me, when the sun goes down, that's when the animal comes out."
Although Rita Ora is kidding (but not really), we're totally here for it. The best evening makeup looks are fierce, alluring and sultry. They bring more attention to your features and pull out a more fearless version of the makeup wearer (Think: red lipstick).
The best part: These looks don't need to take a lot of time. When going from day to night, the goal is to refresh your daytime makeup (rather than starting with bare skin), then add drama. While sharing her routine with Vogue, the "Your Song" singer started by buffing away excess oil with a Beautyblender, then applied the usual suspects associated with sexy makeup: black eye liner, red lipstick, highlighter and a little contour.
While the types of products aren't new, the singer introduced a unique way to use highlighter: "I put it on my nose, too," Rita said after glazing her cheekbones with the Tom Ford Skin Illuminating Powder Duo. "And, then on my top lip, right there," pointing to her cupid's bow. "And make it a little more juicy."
After placing highlighter on her top lip, she used Rimmel London Exaggerate Lip Liner in Red Diva to outline her lips. "You see how that highlighter I put on earlier really intensifies your lip?" she asks. As a viewer, there is a visible sign of of a silver-like hue above the dip of her top lip. Once she coats her pout with Rimmel London Stay Matte Liquid Lip Colour (in Fire Starter), the highlight becomes even more visible and the shape of her lips more defined.
The result: an powerful pucker.