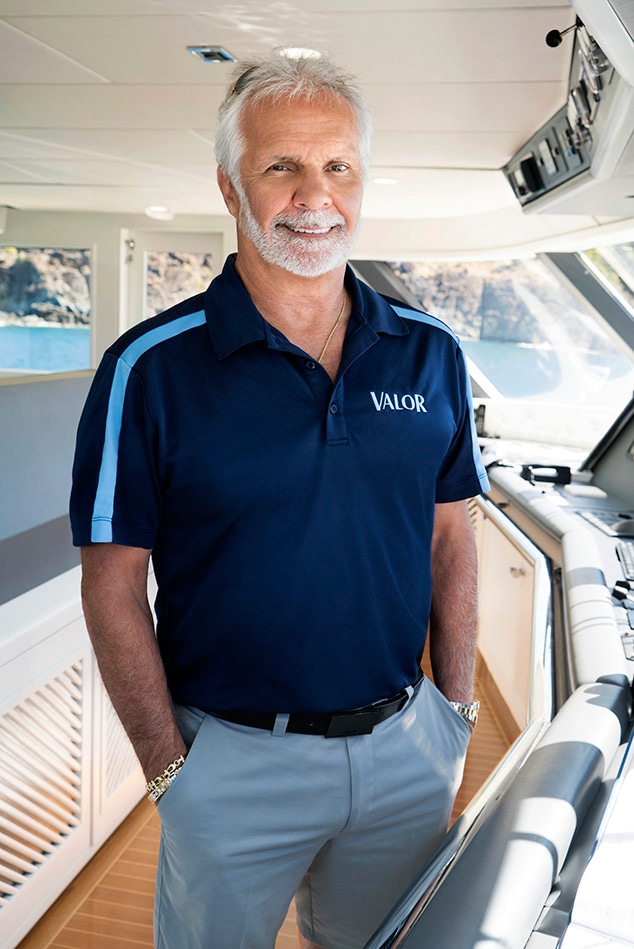 Virginia Sherwood/Bravo
With 25 years in the luxury yachting industry under his belt, Captain Lee Rosbach—star of Bravo's Below Deck—has seen a lot. But certain charter guest demands stand out as more outrageous than others. Speaking exclusively with E! News on the eve of Below Deck's Season 5 premiere, he's opening up about some of the craziest requests his mega-rich clients have insisted on—and how he handled them.
"One time we had to spend about $5,000 to fly a dead pig in from New Zealand," he says. "You wouldn't believe what it was like getting this pig in on a day's notice. But the charter guest was in his 90s and this was the kind of pig his family ate every year, so we made it happen for him."
"Most of my charters have been great, but when things do go pear-shaped, the wheels come off quickly," Lee says. "I once worked with a guy whose best friend was a real playboy. When we'd dock, we'd link their boats together so they could party. One time I saw his friend's fiancée strolling up to the dock when I knew the friend was busy with another woman. I let the other captain know trouble was about 250 feet away, so whatever he was doing, he needed to do it fast. Next thing I know a deckhand is pulling the other woman through the hatch of the VIP suite and she escapes unseen."
There are certain hi-jinks, however, Lee won't tolerate—no matter how much a guest is paying. "I kicked a group of charter guests off for drugs. That's not to say I haven't had guests on board that have used drugs, but these people were being very obvious in their consumption. I terminated the charter and told them they would not be getting a refund. Then I had the authorities bring a drug dog on board to give us a clean bill so we could proceed with the rest of the season. When I told them they were like, 'Are you serious?' I told them I was as serious as a heart attack. Mic drop."
And while Captain Lee may not have mellowed as the years have gone by, he has embraced his new status as a 60-something year-old sex symbol. "I certainly don't consider myself one," he says, "but I am very flattered by the attention I get from fans. My wife finds it especially amusing. We were at the Winterfest white party last year—one of the biggest formal events of the year—and my wife had gotten up to use the restroom. While she was gone a few fans came over to meet me and get their pictures taken. When she got back, a woman said to her, 'Are you in line?' My wife replied, 'After 42 years, I don't have to stand in line.'"
Season 5 of Below Deck premieres Sept. 5 at 9 p.m. on Bravo.
(E! and Bravo are both members of the NBCUniversal family.)