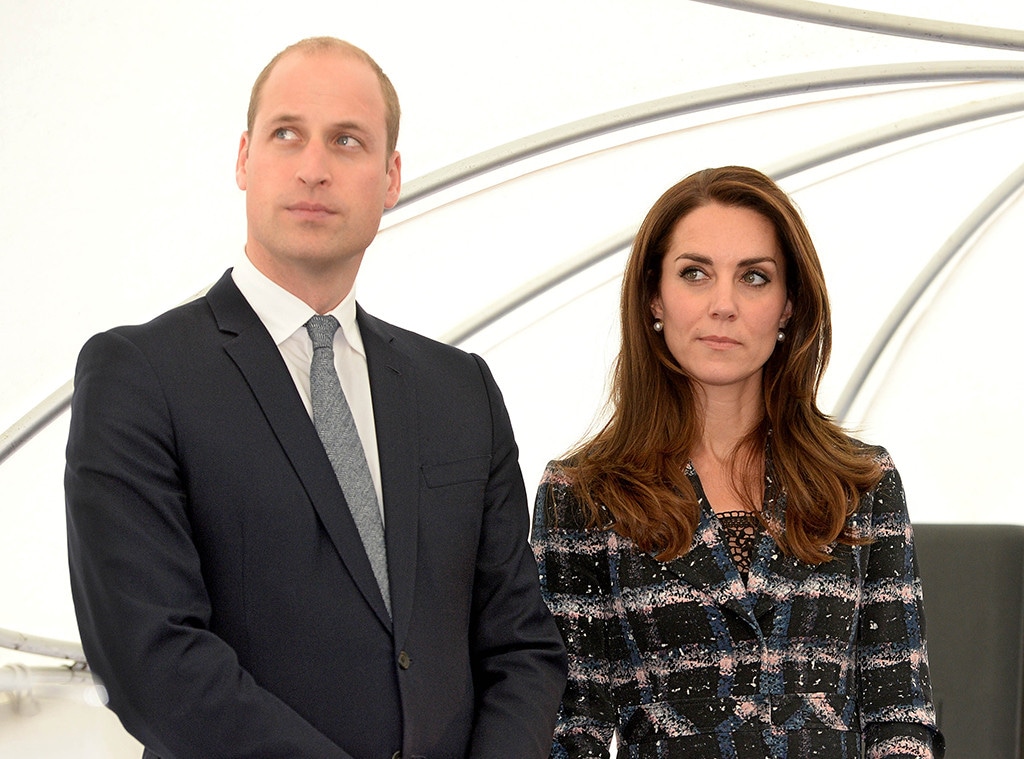 Jim Clarke - WPA Pool/Getty Images
A French court has granted £91,700 in punitive damages to Duchess of Cambridge Kate Middleton five years after topless photos of her were published in a French magazine. 
In 2012, French magazine Closer published topless shots of the duchess taken while she was on vacation with her royal husband, Prince William, in Provence, France at a chateau owned by Queen Elizabeth II's nephew, Lord Linley.
On Tuesday, a court in Nanterre, France ordered the magazine to pay the amount, which equates to roughly $120,000, after ruling the images had breached the couple's privacy. All six defendants in the trial, which began in May, were convicted of charges related to the images. Judge Florence Lasserre-Jeannin instructed regional newspaper La Provence, which printed additional non-nude images of Middleton in swimwear, to pay €3,000 in damages.
Meanwhile, Ernesto Mauri, Mondadori group chief executive, which produces Closer, received a maximum fine of €45,000 for using a document obtained by breach of privacy. Laurence Pieau, the magazine's editor in France, was also fined €45,000 after being found to be complicit with the publication.
"The Duke and Duchess of Cambridge are pleased that the court has found in their favour and the matter is now closed," a Kensington Palace spokesperson said in a statement. "This incident was a serious breach of privacy, and Their Royal Highnesses felt it essential to pursue all legal remedies. They wished to make the point strongly that this kind of unjustified intrusion should not happen."
The chief executive for Bauer Media, brand owner of Closer, denounced the choice to publish the photos at the time. "We have complained in the strongest terms to the licensee of Closer France over the publication by them of photographs of their Royal Highnesses, Prince William and the Duchess of Cambridge,"  Bauer Media chief executive Paul Keenan said in a statement posted on Closer's website.
"We deplore the publication of these intrusive and offensive pictures and have asked that Closer France takes these pictures down immediately from its website and desist from publishing any further pictures. Bauer Media and Closer UK regards publication of these photographs as a gross intrusion of their Royal Highnesses' privacy."
At the start of the trial, Duchess Kate and Prince William's French barrister Jean Veil requested that the court grant £1.3 million (roughly $1.68 million) in punitive damages from Closer with an additional £42,000 from La Provence. 
"Their Royal Highnesses have been hugely saddened to learn that a French publication and a photographer have invaded their privacy in such a grotesque and totally unjustifiable manner," St. James Palace said in a statement to E! News at the time of the scandal.
"The incident is reminiscent of the worst excesses of the press and paparazzi during the life of Diana, Princess of Wales, and all the more upsetting to the Duke and Duchess for being so. Their Royal Highnesses had every expectation of privacy in the remote house. It is unthinkable that anyone should take such photographs, let alone publish them."