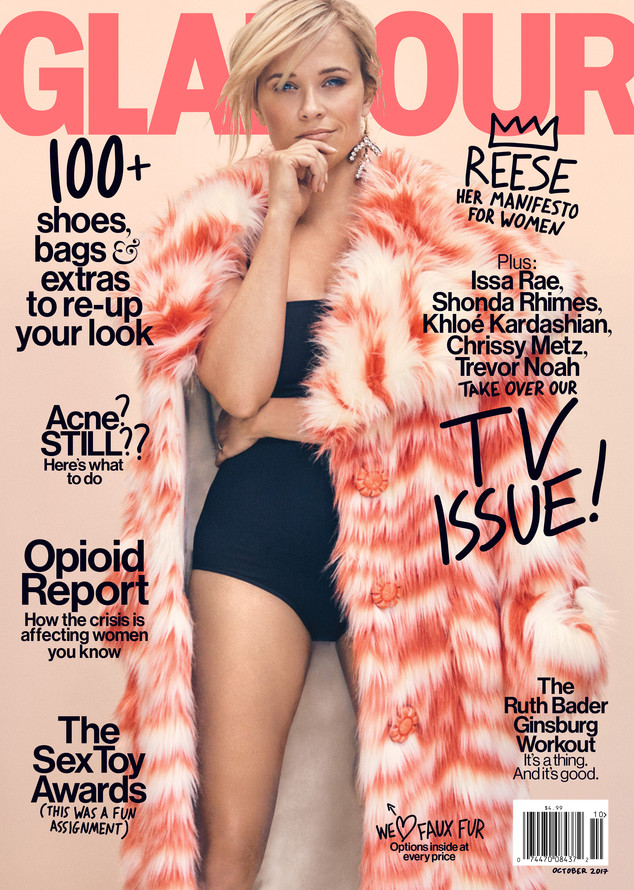 Glamour
She is woman, hear her roar!
In addition to being a wife and mother of three, Reese Witherspoon is an Oscar winner, a 2017 Emmy nominee and a hit-making film and television producer. Suffice it to say, she's a woman who knows what she wants and goes after it.
In a new interview with Glamour, the mag's September cover girl opens up about what it's been like having a long-running career in Hollywood and how things have changed (and stayed the same) over the years.
In the revealing sit-down, the 41-year-old, who is married to a behind-the-scenes Hollywood heavyweight, talent agent Jim Toth, said it was important to be with a man who wasn't threatened by a strong woman.
The actress, who is starring in the upcoming film Home Again, said, "Run away from a man who can't handle your ambition. Run. So many men think ambition is awesome and sexy!"