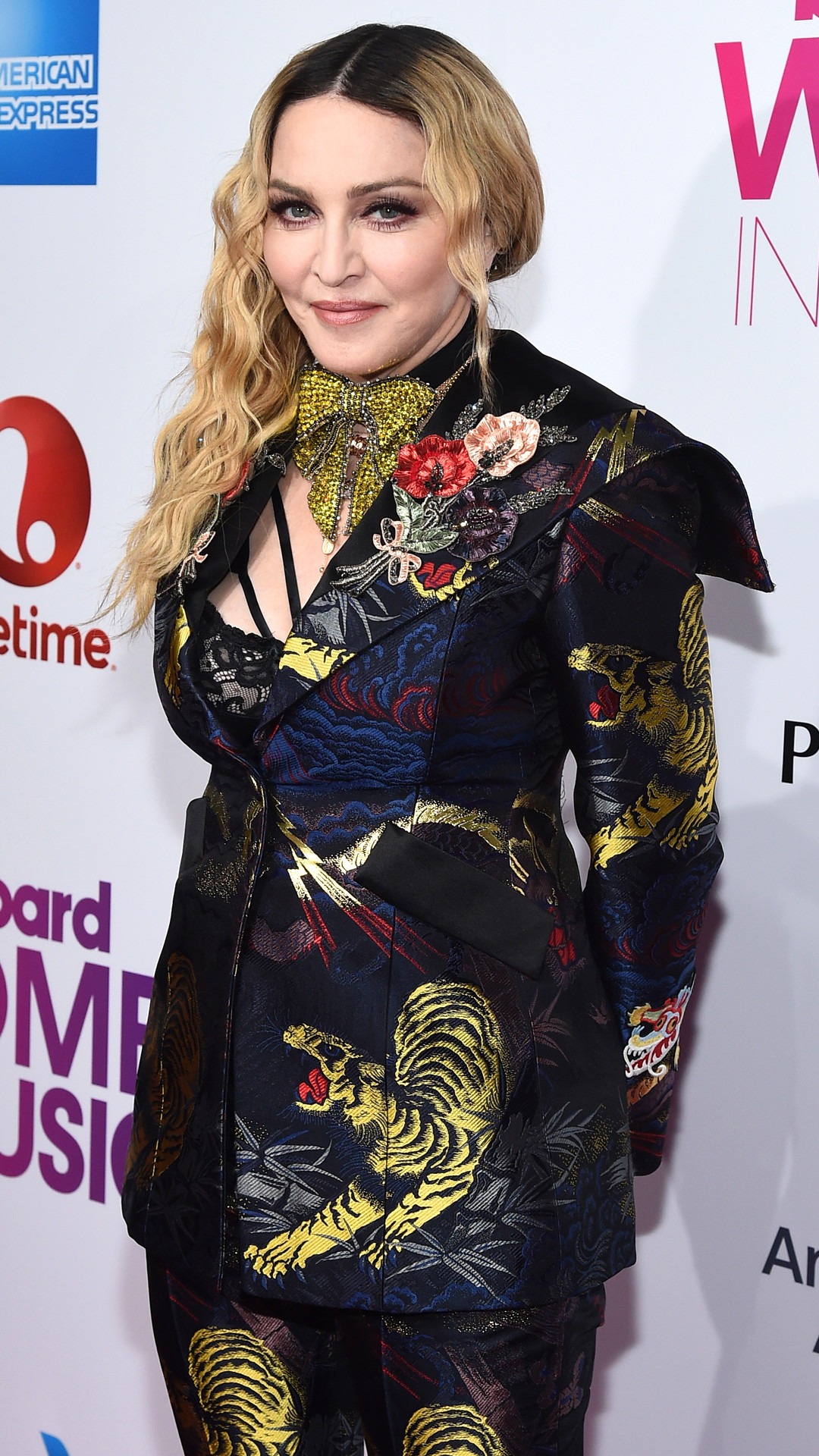 Ilya S. Savenok/Getty Images for A+E
She's always on the move!
Madonna, a woman who is known for the ability to reinvent herself anywhere and at any time has done it again—this time in Portugal. The "Vogue" singer has bucked the hustle and bustle of London Town and the lights of the Big Apple for the Mediterranean lifestyle. Taking to Instagram earlier today, the Material Girl, who just celebrated her 59th birthday with her six children, announced that she's made a big move to the city of Lisbon.
Posting a photo of a kitchen filled with a plethora of baskets hanging from the ceiling, Madonna, who originally hails from Detroit, Michigan, wrote on her Instagram, "I used to be a basket case but now I Live in Lisbon!" 
While this seems like a surprising move, it appears as thought it may be one that will last. According to The Guardian, the 59-year-old has bought a house in Lisbon and her son David has even joined the Benfica Football Team Youth Academy.
The fiery singer also posted on her social media that the move was inspiring her to work on new tunes.
Sharing an image of a painting, the superstar wrote, "The energy of Portugal is so inspiring. I feel very creative and alive here and I look forward to working on my film LOVED and making new music!!! This will be the next chapter in my book!"
Last month, the songstress managed to get her big brood all in one place long enough for a photo. She posted the images on her Instagram page, which featured Lourdes, 20, Rocco Ritchie, 17, David Banda and Mercy James, who are both 11, and 4-year-old twin sisters Esther and Stella, at her 59th birthday party in Italy. The girls all wore near-identical floral outfits.
Madonna also posted more photos of her and her kids at her birthday party, including a sweet pic of Lourdes kissing her on the cheek.
"Best ................" she wrote.
We hope they like Portugal!
See some of Madonna's past cute family pics...
Watch Daily Pop weekdays at 12:30 p.m., only on E!