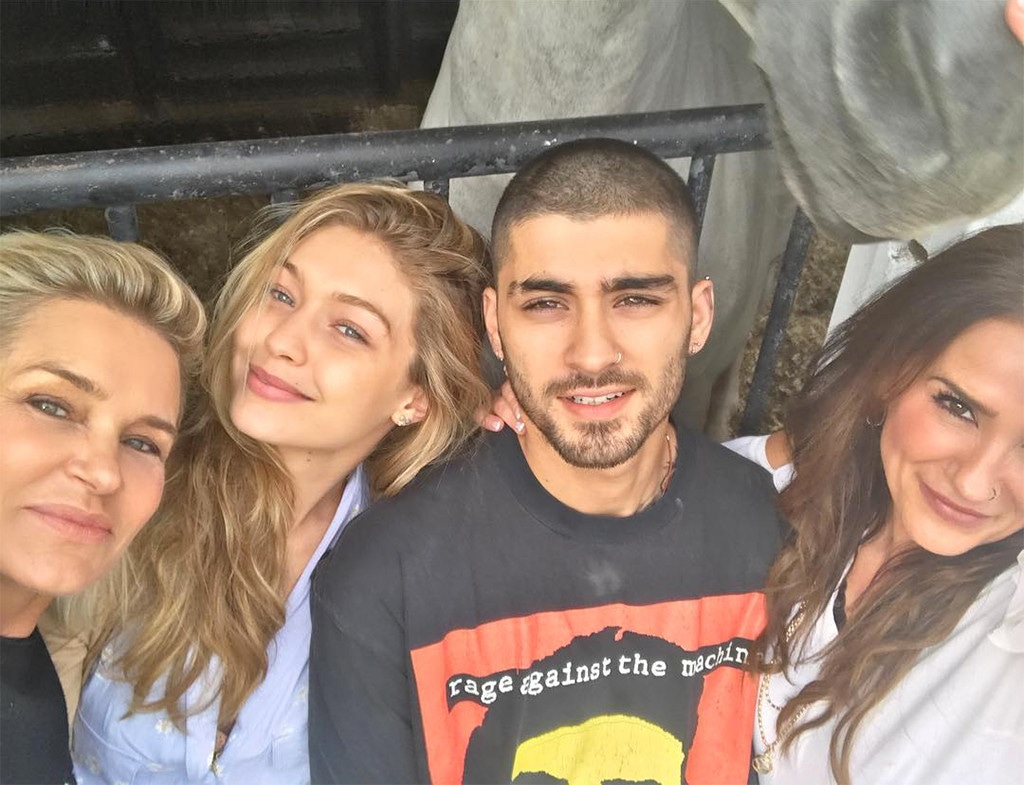 Instagram
Gigi Hadid and Zayn Malik are celebrating one of the holiest Muslim holidays with their families.
Gigi's mother Yolanda Hadid posted on her Instagram page a photo of the three with Zayn's mother Trisha Malik, writing, "Eid Mubarak to everyone celebrating......."
Trisha posted the same pic on her own page, writing, "Eid Mubarak to everyone... #BlessedDay."
Gigi and Zayn, who have been dating for more than a year and a half, have not posted their own messages.
Gigi's and model sister Bella Hadid's father and Yolanda's ex-husband Mohamed Hadid, a Palestinian-American real estate developer, also shared a holiday greeting on Instagram Friday.
"Happy Eid," he wrote. "From my family to yours. #hadidfamily."
Gigi and Bella have rarely spoken about their religious upbringing. In an interview with PORTER magazine earlier this year, Bella said their father "was always religious, and he always prayed with us," adding, "I am proud to be a Muslim."
Zayn told the London Evening Standard earlier this summer, "I'm not currently practicing but I was raised in the Islamic faith, so it will always be with me, and I identify a lot with the culture. But I'm just me. I don't want to be defined by my religion or my cultural background."
Eid al-Adha is celebrated at the end of an annual Hajj, or pilgrimage to Mecca, and marks Abraham's willingness to sacrifice his son to God. The holiday is marked by prayers, gifts and family meals.
The most devout believers celebrate the Feast of the Sacrifice; animals are slaughtered and their meat is shared by family members and also distributed to other relatives, friends and the poor.