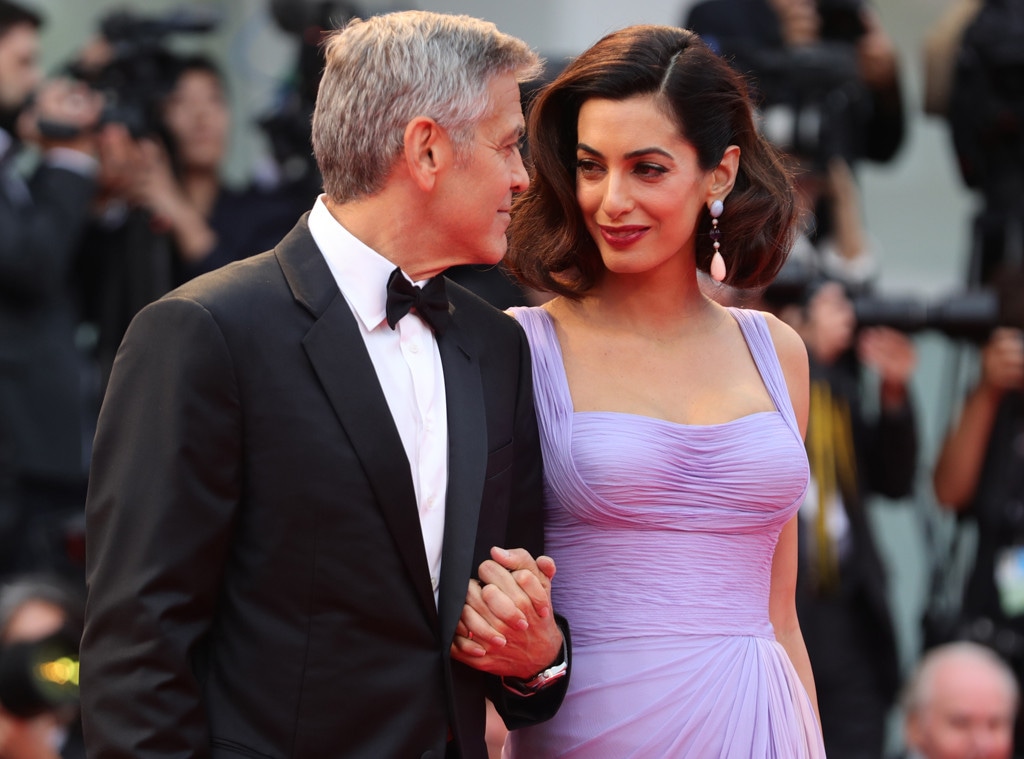 Vittorio Zunino Celotto/Getty Images
The Clooneys are back on the red carpet!
On Saturday, George Clooney and Amal Clooney made their first official celebrity appearance together since she gave birth to their twins Alexander and Ella almost three months ago. The couple appeared at the premiere of his new film Suburbicon at the 2017 Venice Film Festival.
The 39-year-old international human rights attorney showcased glamorous and vintage Hollywood style with her gorgeous sleeveless, lilac, chiffon Versace gown, long jeweled teardrop earrings and her faux bob hairstyle. George, 56, looked dapper in a black tux.
See photos of celebs at the Venice Film Festival.