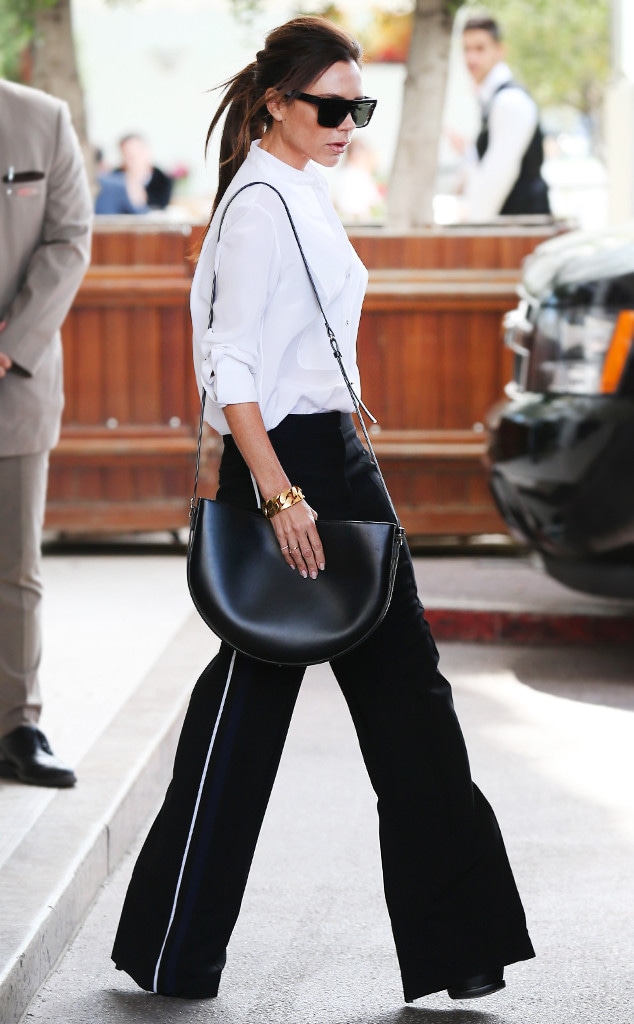 Neil Mockford/Alex Huckle/GC Images
It's the moment beauty addicts and fashion lovers have been waiting for. 
When a fashion mogul partners with a world renowned beauty brand, you don't sit tight. You get your credit card out and find your way to a retailer ASAP. 
Today is the day. The much-anticipated Victoria Beckham x Estée Lauder makeup collection is on sale now. The designer, who has been in the spotlight since her time with the Spice Girls (close to 20 years ago), knows how to get camera-ready and create an impactful look (hence her reign over street style). Pair her experience as a star with Estée Lauder's high-quality production, and the result is bound to be epic.
The makeup collection is comprised of smoky grays, warm bronzed hues and metallics, accented by royal blue and deep purple. The products are separated into six different looks that are inspired by a metropolitan city. "Inspired by my favorite cities in the world, this collection reflects my own personal beauty vision," Victoria said in the press release for the products' launch. The designer hopes that her makeup makes beauty lovers feel confident, no matter where they are.
With a famous family and successful fashion label, the designer is photographed all over the world. Yet, no matter where she lands, she seems to both recognize the cultural landscape and express her unique take through clothes and beauty. Oversized pantsuits, pajama-inspired ensembles, brilliant colors—her style is bold and fearless. Now, she's channeling her global attitude into beauty.
Check out Victoria's best looks and new products below! 
Watch:
Victoria Beckham: "I Love the Spice Girls"