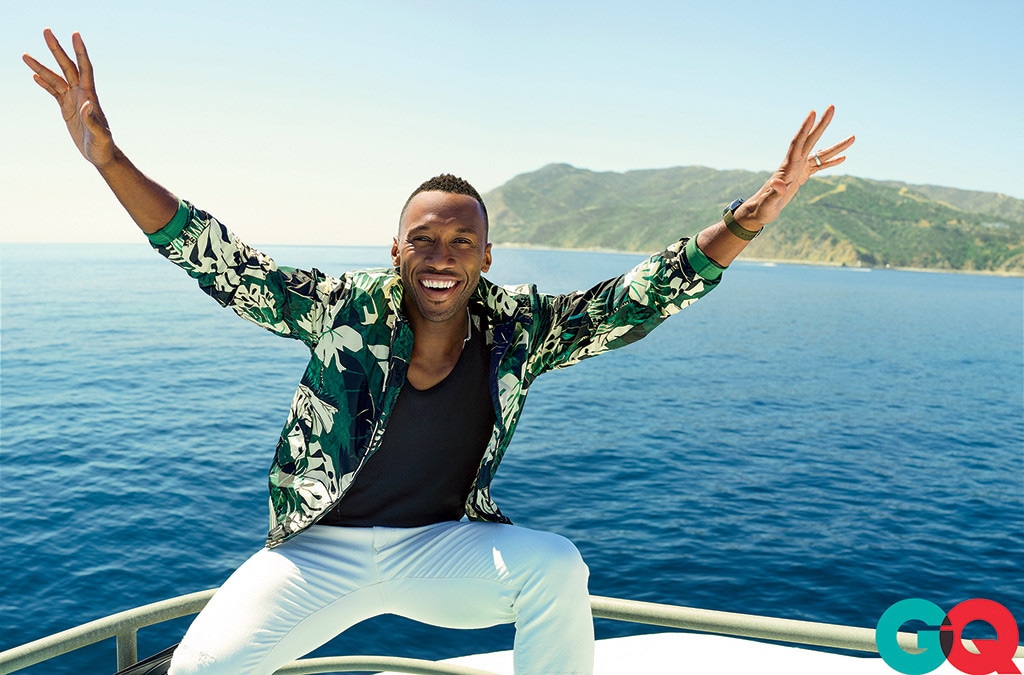 Peggy Sirota/GQ
Season three of True Detective is finally a go.
After months of speculation and even a time when there was a star but not yet an official show, another installment of True Detective is officially in the works, written largely by creator Nic Pizzolatto with some input from Deadwood creator David Milch. 
Mahershala Ali will star as Wayne Hays, a state police detective from Northwest Arkansas, in a story about a macabre crime in the heart of the Ozarks and a mystery that deepens over decades and plays out in three separate time periods, meaning we might be heading back to the season one format of skipping through time.
No other cast members have been announced, but we would love your casting suggestions in the comments below!
The series has been basically put on hold since the second season, which starred Colin Farrell, Rachel McAdams, Taylor Kitsch, and Vince Vaughn received less than stellar reviews in 2015, but was never officially canceled. During HBO's summer TCA press tour, Bloys revealed that Pizzolatto had written five "terrific" scripts, and the network was just searching for the right director before greenlighting this third season. Apparently, Jeremy Saulnier was that director. 
"Nic has written truly remarkable scripts. With his ambitious vision and Mahershala Ali and Jeremy Saulnier aboard, we are excited to embark on the next installment of True Detective," said HBO programming president Casey Bloys in a statement. 
"I'm tremendously thrilled to be working with artists at the level of Mahershala and Jeremy," said Pizzolatto. "I hope the material can do justice to their talents, and we're all very excited to tell this story."
Give us your casting dreams in the comments! 
True Detective will likely return to HBO in 2018.