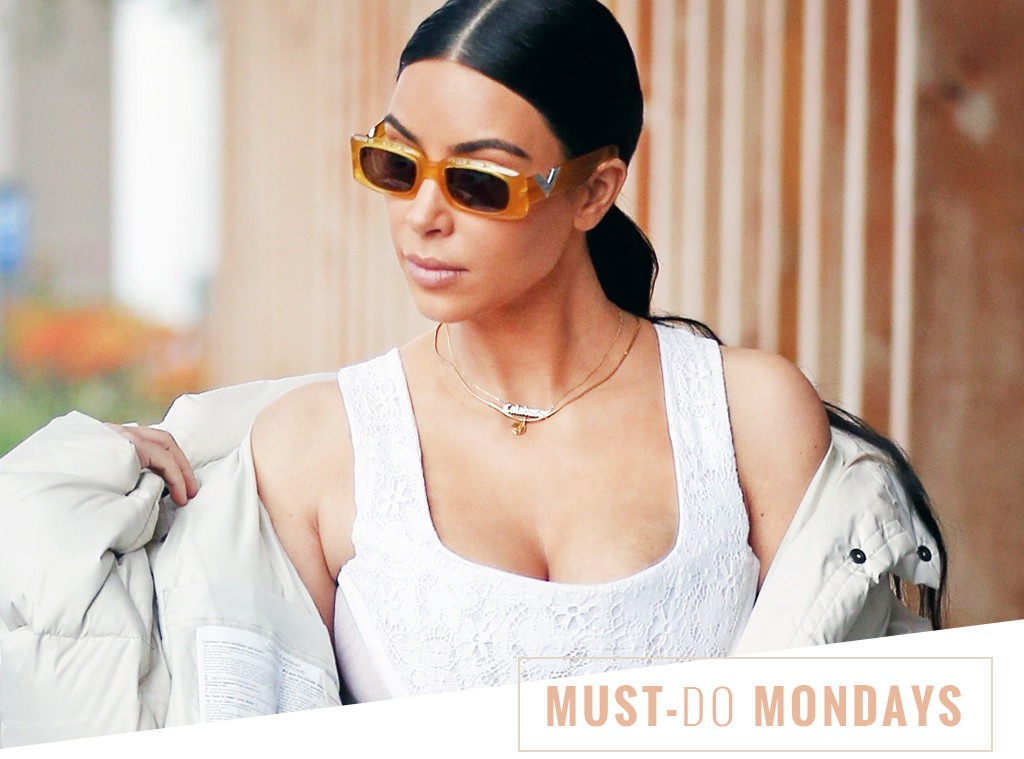 CMaidana / AKM-GSI
Your makeup is flawless. Your outfit is stunning. You're ready to slay! Until, of course, you realize there's foundation on the neck of your white shirt. In 0.5 seconds, you went from super fab to stained and drab.
Kim Kardashian knows the struggle all too well. With a love for white clothes and bronzy tan skin, the Keeping Up With the Kardashians star has a secret for removing makeup stains quickly and easily, and it involves shaving cream.
"Just apply to the stain and then lightly wet or wash," she shared on her app. "If the stain still won't come out, you can also use a drop of rubbing alcohol mixed with the shaving cream. The stain should lift out easily."
Desperate times call for desperate measures, right? We're not sure how the beauty brand owner came up with this solution, but she has a stained past. Earlier this summer, she shared her battle with makeup stains on Snapchat. "Olivier, we're on our way! We're having a fashion emergency....got makeup everywhere. Sh*t," she said wearing a white crop top and Balmain beaded skirt. 
As a leader in the beauty community, it's clear that this problem needed solving. Cue our glam squad captain, Kim, holding a can of shaving cream...and nylon stockings.
When it comes to products rubbing off on your clothes, we can't forget about deodorant. "Rubbing a clean pair of nylon stockings on a white deodorant stain will help it disappear," she said, rescuing beauty addicts all over the world from the daily struggle of getting makeup everywhere.