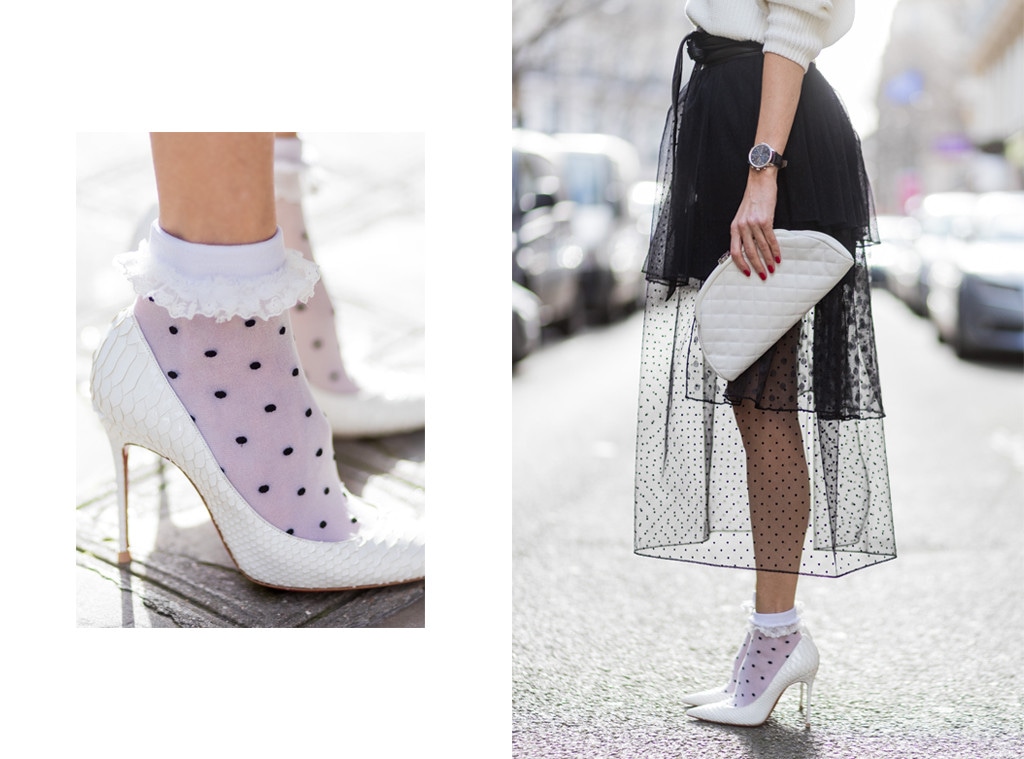 Christian Vierig/Getty Images
As the temperature drops and the leaves begin to fall, we're embracing the change of weather and swapping our open-toed sandals for booties, printed flats and stilettos. 
However, the shoe changeover is not always as seamless as the seasons—especially when you've added a few new pairs to your collection. 
We've all been there: You eagerly await the delivery of your newly purchased pumps, the season's glitzy knee-high boots or even what you thought was a reasonable pair of embellished flats only to spend your first 20 minutes in them in agonizing pain. To boot, your feet are ripped up from the chafing and, in that moment, you swear you'll live the rest of your life in flip-flops and toss your new soles aside.  
Then, of course, you come back to reality, remember the refund you can't get, the love you still have for the newest additions to your closet and the fact that you're not a celebrity with a chauffeured car to transport you everywhere. So, you grin and bear the pain as you continue to break them in—carrying a hidden stash of Band-Aids everywhere you go to ease the process.  
Lucky for all those struggling with their stiff shoes, there are a few cheap, quick and easy hacks to get your new footwear to flex just in time to strut in style. 
If you find that new shoes are typically snug on you on the first fit, perhaps invest in shoe stretchers, which are usually priced around $20, can stretch in width and length and are designed to fit a variety of shoe styles. The tool does all of the work for you, so all you have to do is put the stretchers in your shoes and wait it out a night to wake up to a pain-free walk. 
Christian Vierig/Getty Images
Staying in the house for a few hours? Slap on some socks and get moving! One of the simplest ways to loosen up your shoes is to wear them around your home with socks on while you're busy doing other things prior to your first outing. Plus, as evidenced by some sweet street style, you don't have to ditch your sock-heel combo on the sidewalk if your shoes are not quite warmed up just yet. 
Claudio Lavenia/Getty Images
If part of your shoe is being particularly stubborn and stiff, blast the part with some heat from your hair dryer while you're wearing the shoe with a sock. Of course, pay attention to how your shoe reacts to the heat and only do one or two minutes at a time. 
Christian Vierig/Getty Images
If you're not so crunched for time and don't want to buy a shoe stretcher, grab a plastic bag and fill it halfway with water. Squeeze the leftover air out and stick the bag of water in the toe of your shoe and pop the shoe in the freezer overnight. In the morning, the water will have frozen and, thus, expanded, stretching the material in the process. Wedge the ice out and give the newly stretched shoe a try.