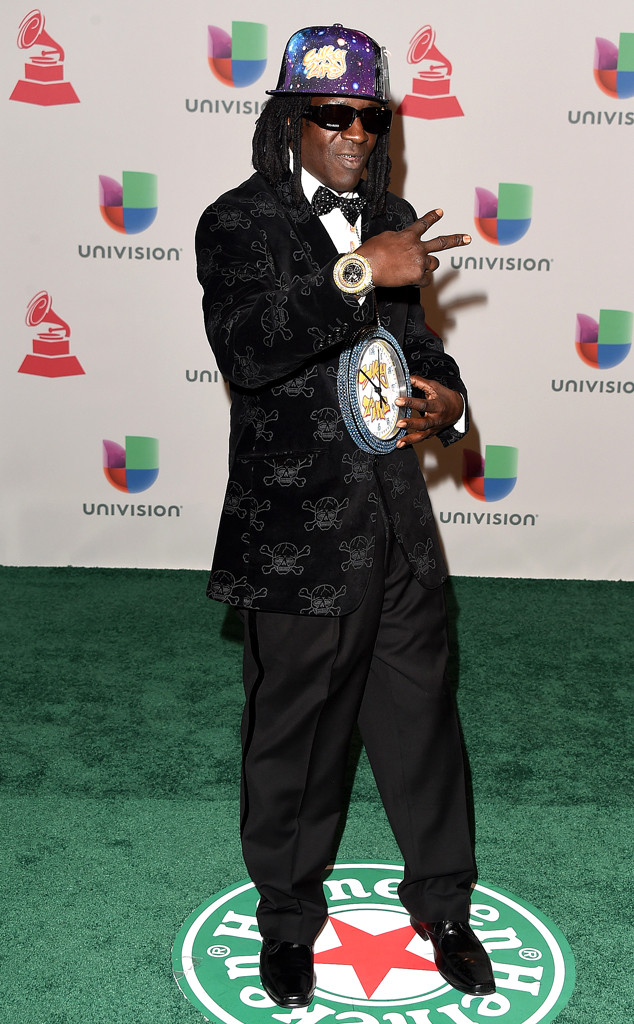 Jason Merritt/Getty Images
UPDATE: After the lawsuit made news, Flavor Flav took to Instagram to assure fans this legal argument isn't too ugly. "#ATTENTION EVERYONE!! this is Flavor Flav speaking himself," he wrote to his followers. "I love my partner Chuck D everyone so don't get it twisted,,we will fix it,!!"
—————
Flavor Flav is suing Chuck D and members of their group Public Enemy's production and management team over alleged unpaid royalties.
In his lawsuit, filed Tuesday, the rapper, whose real name is William Drayton, claims that for several years, despite being identified as a writer on over 50 Public Enemy songs, he has not received regular songwriting royalty statements. He also claims his payments from Public Enemy ticket sales and merchandising deals have "diminished to almost nothing."
"Despite Drayton's position in Public Enemy, the group's management and related companies have for years attempted to minimize his role in the Public Enemy business, while continuing to rely upon Drayton's fame and persona to market the brand," the papers state. "[He] brings this case only after months of investigation and attempts to obtain underlying accounting figures, contracts and merchandising information."
The lawsuit states one of Public Enemy's business managers "entered into merchandising deals" for products such as Public Enemy branded watches and Flavor Flav dolls without the rapper's consent and that he received no compensation for them.