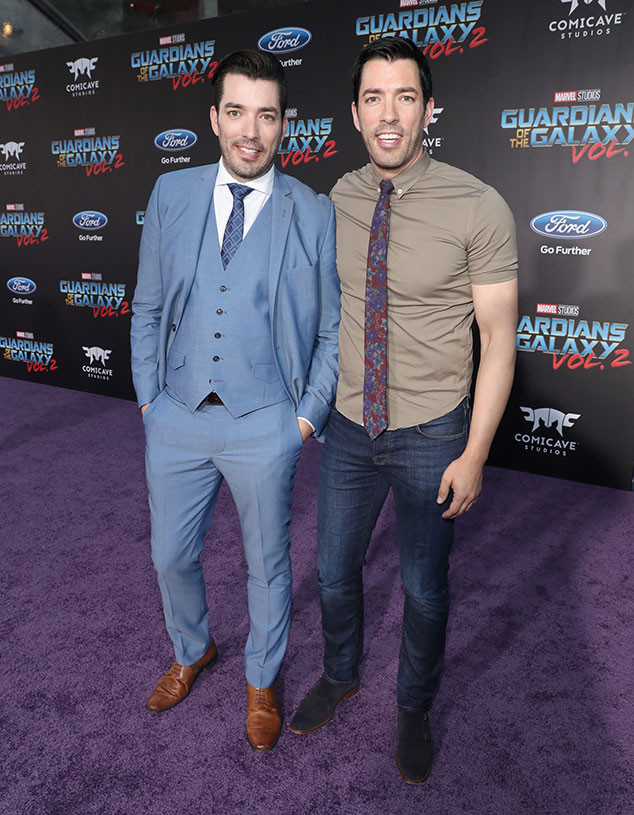 Rich Polk/Getty Images for Disney
Enter any office waiting room and HGTV is likely being screened. And on those TVs, you'll likely see identical twins Jonathan Scott and Drew Scott.
The 39-year-olds' flagship series, Property Brothers, is the highest-rated show for the cable network and is one of the most popular TV programs overall. The success of the show and their charisma have helped make them familiar faces of pop culture in the United States.
Which is ironic, because they were born in Canada. The twins initially pursued acting and ended up going into the real estate business together. They worked as home-flippers while in college. In 2004, they founded their own real estate company and three years later, they settled in Las Vegas. They returned to showbiz several years later.
A production company wanted the two to star in a home improvement-themed show. They filmed what became the pilot for their fixer-upper reality series Property Brothers. It aired on Canadian cable in 2010. Then HGTV bought it and it debuted on the network in 2011. It is currently on its 10th season and has spurred many spin-offs. The shows air in more than 150 countries.
"It's safe programming," Drew told the New York Times earlier this year. "The shows are not so foofy that guys don't want to watch, kids want to watch because we're goofy and women appreciate it because you're getting real design knowledge."