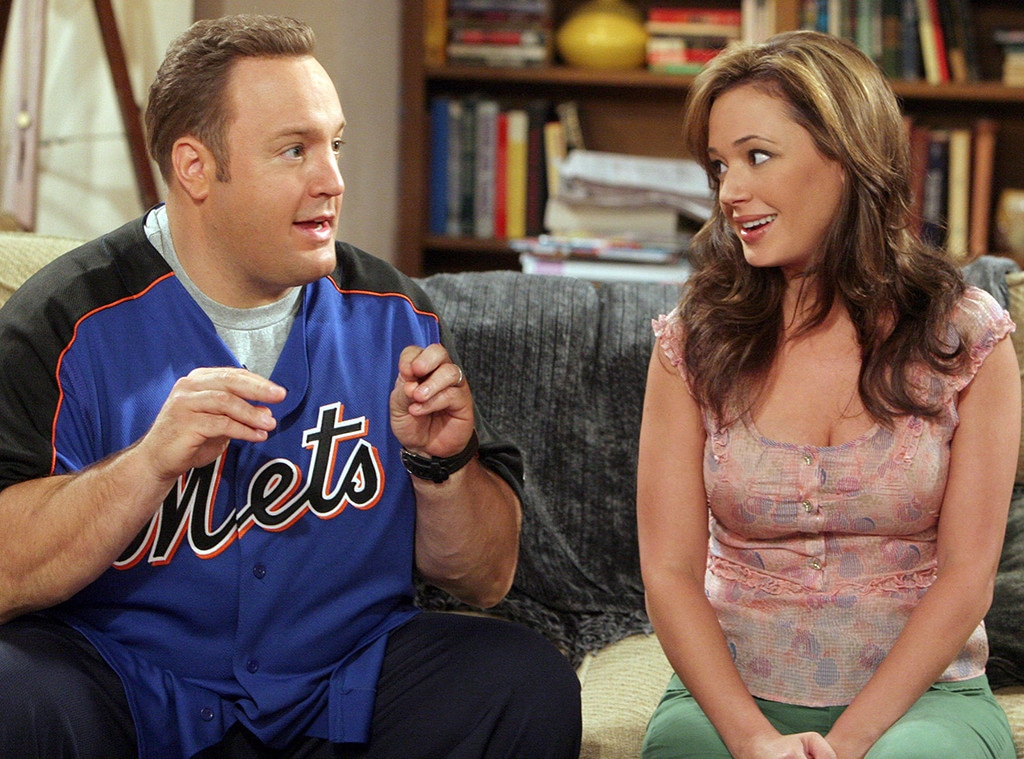 CBS
When it came to the Church of Scientology, Leah Remini did not want to involve her famous co-star. 
The King of Queens alum, who spent nine seasons alongside Kevin James, recently claimed she was asked to recruit the TV funny man into the church while she was still a member and did not fulfill the request. 
"They always tried to get me to, [asking] 'Why is he not in? Why have you not promoted it to him?' I was like, 'Because he's Catholic. He doesn't want anything to do with it,'" the actress told People. "They let it go after a while, but usually you'd be expected to recruit, especially with somebody you work with for nine years."
While the Emmy nominee has publicly maintained his commitment to Catholicism, the Church of Scientology denies any involvement with James. "We have nothing to do with Kevin James and never attempted to 'recruit' him to the Church. How does Leah Remini bring this up now after she wrote an entire book and didn't mention it? Remini does it to get attention," a Church of Scientology spokesperson told E! News. "Indeed, the only thing we know about Kevin James is that Remini would repeatedly tell the Church that he was a bully and we tried to counsel her to be more open and communicate so they could get along better."
E! News has reached out to Remini and James' camps about the church's bullying allegation. 
The Scientology spokesperson also encouraged readers to visit the church's response website for more of its stance on Remini and her current TV series, Leah Remini: Scientology and the Aftermath. The actress, who was a member of the church for more than 30 years before publicly exiting in 2013, faced major conflict with Scientology in her own aftermath. After releasing a memoir, Troublemaker: Surviving Hollywood and Scientology, in 2015, she launched the investigative documentary series into the church and former members' alleged experiences on A&E in 2016 and has since commenced a second season.
While her new project has incited controversy, it also brought her a career first: an Emmy nomination. As she later told E! News about the "Outstanding Informational Series or Special" nod, "I've wanted it for our brave storytellers. I wanted it for them."
As for James, she will be back alongside him on the CBS series Kevin Can Wait as a regular character for Season 2, debuting in September.