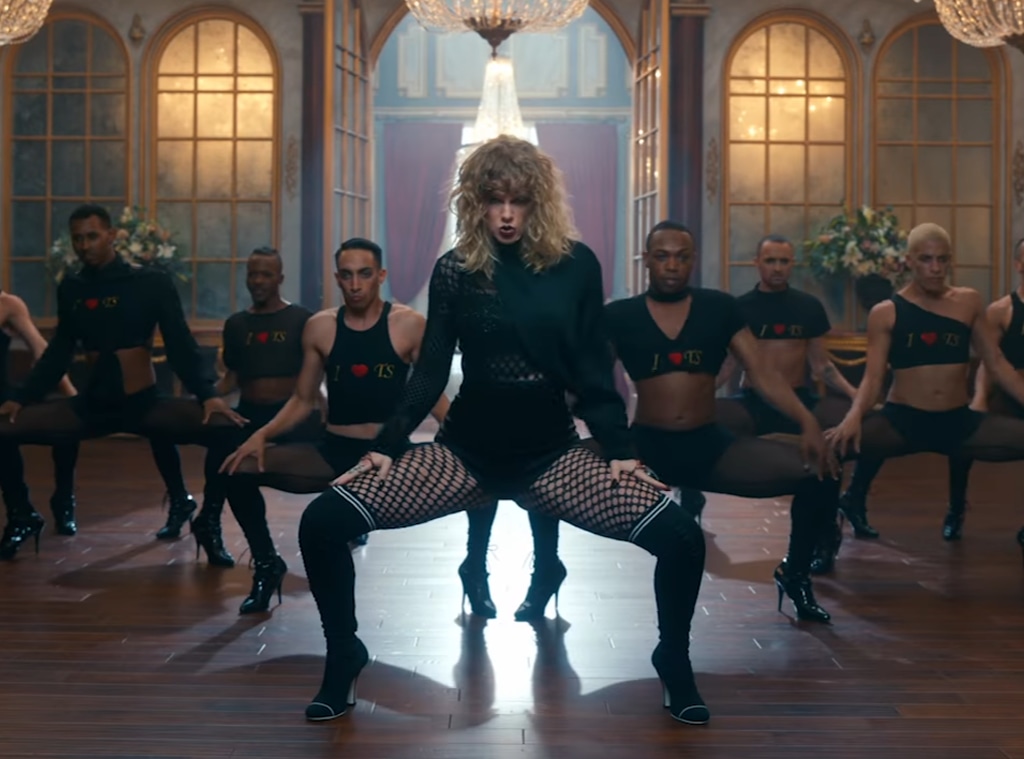 YouTube
Taylor Swift dropped her music video for "Look What You Made Me Do," sparking tons of conversation surrounding the various bits of shade and symbolism throughout it. 
While we couldn't help but notice some serious references to both Katy Perry and Kim Kardashian, one of the most obvious messages was the "I ❤ TS" shirts her eight male dancers wore behind her.
Obviously, the costumes symbolized Tom Hiddleston's handmade shirt he donned during the singer's 2016 Fourth of July party, which sparked tons of headlines and conversation over whether their whole relationship was just a publicity stunt.
Well, Swift (being Swift) turned the opportunity into a monetary gain, using the shirts in the music video and subsequently putting them up for sale on her website.
You can get your hands on one for $50, ranging from sizes S to XXL.
Despite his influence on the fashion statement, we're guessing Hiddleston won't be purchasing one. However, that doesn't mean he didn't willingly rock the original.
In fact, he opened up about the infamous shirt in GQ last February.
"The truth is it was the Fourth of July and a public holiday and we were playing a game and I slipped and hurt my back," he told the magazine. "And I wanted to protect the graze from the sun and said, 'Does anyone have a T-shirt?' And one of her friends said, 'I've got this.'"
Ryan Turgeon/ Splash News
The friend ended up giving him the "I ♥ T.S." tank top.
"We all laughed about it. It was a joke," Hiddleston reiterated, "It was a joke among friends."
He admitted the theories that circulated that moment were ridiculous.
"A relationship exists between two people. We will always know what it was," he said. "The narratives that are out there altogether have been extrapolated from pictures that were taken without consent or permission, with no context. Nobody had the context for that story."
He continued, "I'm still trying to work out a way of having a personal life and protecting it, but also without hiding. So the hardest thing is that that was a joke among friends on the Fourth of July...I just, I was surprised. I was just surprised that it got so much attention. The tank top became an emblem of this thing."
Well, if it wasn't then, it certainly is now.