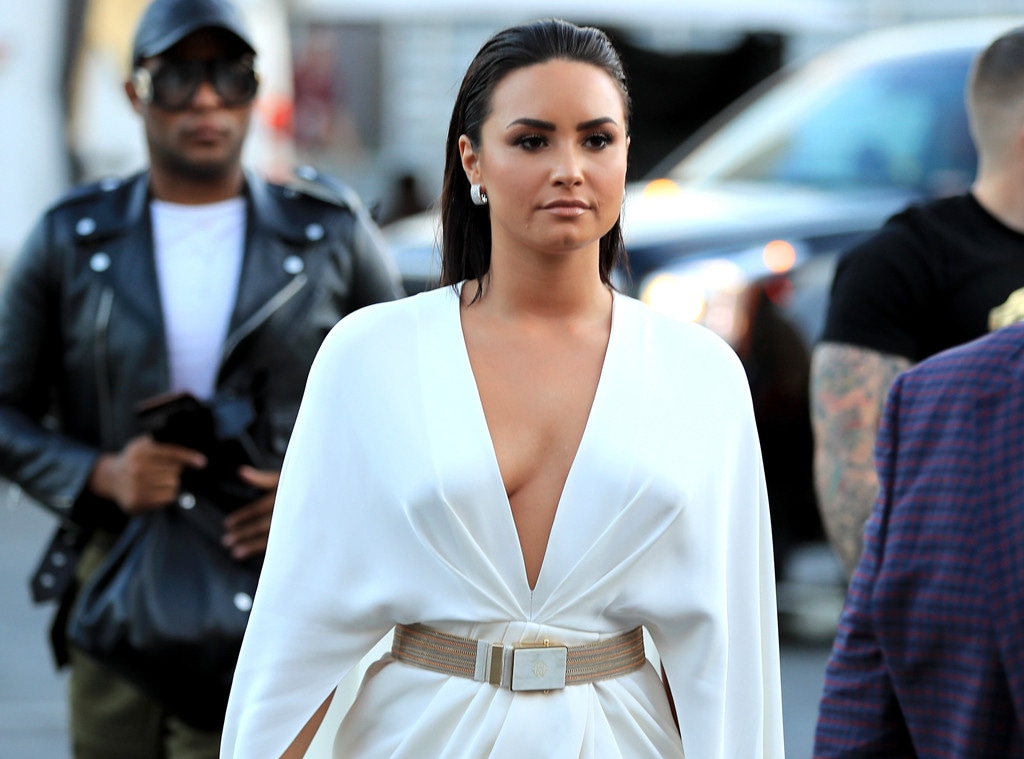 Sean M. Haffey/Getty Images
Sing it, sister!
Demi Lovato belted out a crowd-stirring performance of the National Anthem for the packed house at the Floyd Mayweather-Conor McGregor fight at the Las Vegas T-Mobile Arena in Nevada on Saturday night. Both the cheering crowd at the arena and the Internet have spoken—Demi was a hit! 
For the show-stopping (or starting, rather) number, the big-voiced singer opted for a plunging white ensemble, fitted with a golden belt to sing ahead of the "fight of the century."
William H. Macy, Vanessa Hudgens, Sharon Osbourne, Ozzy Osbourne, LeBron James, Isaiah Thomas, Mike Tyson, Michael Rapaport, Jay Pharoah, Nick Jonas, Orlando Bloom and a slew of other celebs have turned up for fight night.
According to Rolling Stone, this is the first time that the 25-year-old, a huge fan of MMA, will have sung the "Star-Spangled Banner" at a boxing event. However, this isn't the first time that the "Skyscraper" songstress has kicked off a sporting game with her big vocals. She's also sung at the National Anthem at Game 4 of the 2015 World Series, Game 5 of the 2011 World Series, and a 2008 Dallas Cowboys game.
Before taking to the ring, the "Sorry Not Sorry" singer revealed to MTV that she was nervous about singing the "Star-Spangled Banner" before the big fight. 
She told MTV, "I feel so nervous but I'm really, really excited! This is the biggest fight of our generation! So when you look at it that way and how many fans all over the world are going to be watching, it's nerve wracking for sure."
But as for which fighter she's picking? "I don't have a favorite. I am not picking sides! I am there to unite the audience of the fight. I'm there to be a voice."
Tonight's performance is just one stop on a weekend chock full of singing appearances. The "Confident" took to Twitter earlier this week to announce she'd be performing at the 2017 MTV VMAs in Inglewood.
Demi's new album Tell Me You Love Me drops Sept. 29.