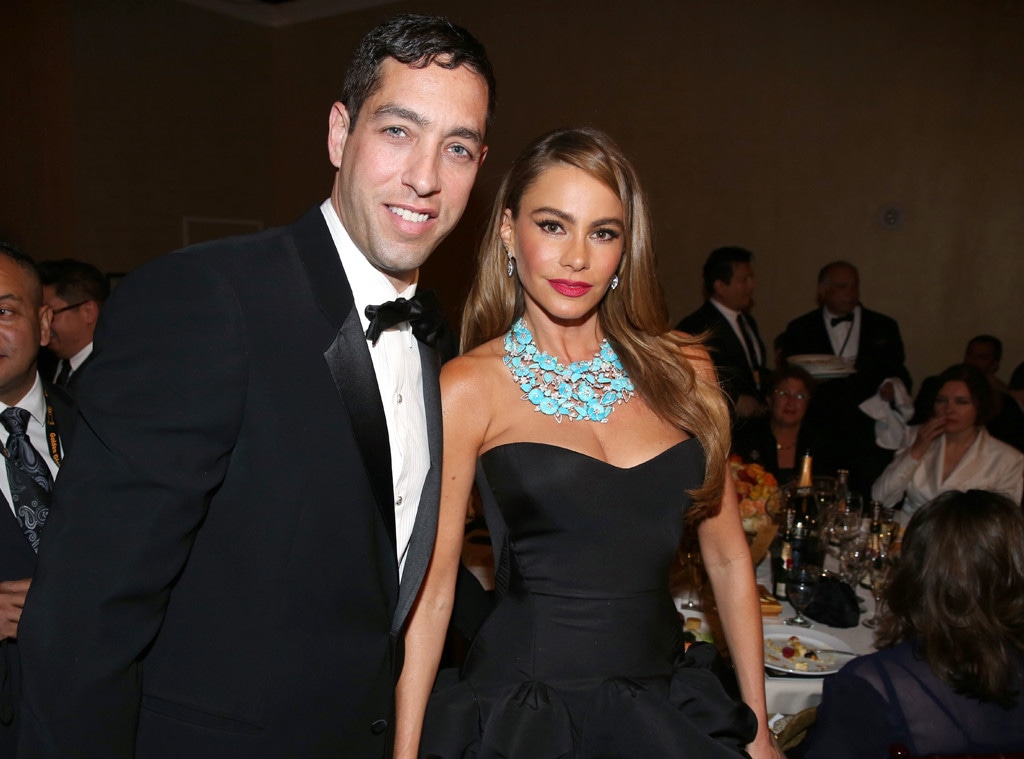 Matt Sayles/Invision/AP
Sofia Vergara has scored a major victory in her legal battle against ex Nick Loeb over their frozen embryos.
On Friday, a Louisiana federal judge granted the 45-year-old Modern Family actress' motion to dismiss the case against her in the state for lack of personal jurisdiction, court records show.
In 2015, a year after they broke up, Loeb, 42, filed a custody lawsuit against Vergara in California, claiming that she had undergone IVF in 2013 and had had embryos created from his sperm and her eggs. Two were frozen for a possible future pregnancy. Loeb claimed Vergara now wants them destroyed. She has denied this, saying the two had signed an agreement under which no unilateral action for the embryos can be taken. 
Watch:
See Sofia Vergara's Awkward Run-In With Ex Nick Loeb
In late 2016, a California judge ruled Loeb must name two of his ex-girlfriends who terminated their own pregnancies more than two decades ago in order for the case to continue, as requested by Vergara. He appealed the decision, but his appeal was denied.
A right-to-live lawsuit was then filed in Louisiana on behalf of the embryos against Vergara, asking that they be given to Loeb so that they can be given the chance to be implanted in a surrogate, possibly turn into babies and then receive a trust set up for them.
The fertilized eggs were listed as plaintiffs "Emma" and "Isabella" in the suit, and it was requested that Loeb receive custody of the embryos in order for them to live and ultimately inherit a trust fund that was created in their names. The documents stated that Vergara has "effectively abandoned and chronically neglected" the embryos by "refusing to consent to their development or care." 
This past February, Vergara filed papers in California asking for declaratory relief and a permanent injunction that would officially block Loeb from being able to use the embryos without her written consent.