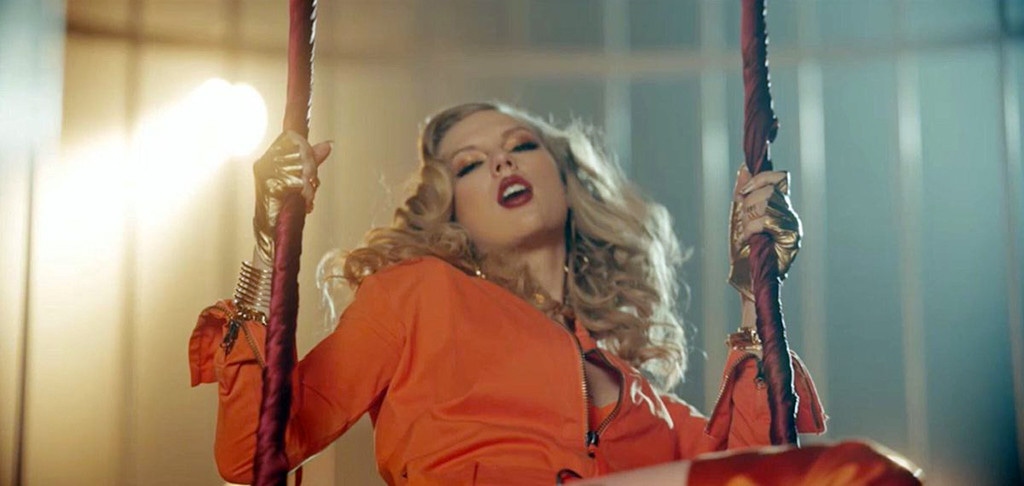 Good Morning America
Taylor Swift's new single "Look What You Made Me Do" is finally here, and fans are already in overdrive trying to decipher exactly who the Grammy winner might be referring to in the lyrics.
And while the beloved pop star has been adamant in the past about not identifying which people her songs are about, Swifties didn't hesitate to draw to their own conclusions. Swift wrote the song along with Jack Antonoff, Fred Fairbrass, Richard Fairbrass and Rob Manzoli.
The song samples the 1991 house single "I'm Too Sexy" by Right Said Fred.
Is Swift singing about Kanye West? That's the question fans began asking after taking a closer look at these lyrics: "I don't like your little games / I don't like your tilted stage / The role you made me play / Of the fool / No, I don't like you." Later, Swift sings, "The world moves on / Another day another drama, drama / But not for me, not for me / All I think about is karma."
Though West isn't mentioned by name, he did use a tilted stage on his Saint Pablo tour. Towards the end of the song, Swift picks up a phone, perhaps in reference to a past talk with West.
"The old Taylor can't come to the phone right now," she says. "Why? / 'Cause she's dead." A year ago, the rapper gave her a heads up that he would be name-dropping her in "Famous," but both parties disagree over the content of the call. In the song, West rapped, "I feel like me and Taylor might still have sex / Why? I made that bitch famous." Swift swiftly denounced the song, taking issue with being labeled a "bitch" and West taking credit for her hard-earned success. Months later, Kim Kardashian leaked audio and video of West and Swift's phone conversation, confirming that the singer was aware of at least some of West's lyrics about her. There was no recording, however, of Swift listening to and approving West's "I made that bitch famous" line.
There are possible references to Katy Perry in "Look What You Made Me Do," too. In the pre-chorus, Swift seemingly references the burn book from Mean Girls, singing, "I've got a list of names and yours is in red, underlined / I check it once, then I check it twice, oh!" In a 2014 interview with Rolling Stone, Swift strongly implied that Perry had done her dirty by stealing her dancers; at the time, her rival tweeted, "Watch out for the Regina George in sheep's clothing..."
Mert & Marcus/Big Machine Records
Other fans pointed out that the beat of "Look What You Made Me Do" is similar to Peaches' "Operate," which played in Mean Girls as Cady Heron (Lindsay Lohan) watched as her frenemy Regina George (Rachel McAdams) made out with her crush Aaron Samuels (Jonathan Bennett).
Some also fans believe one of Swift's lyrics—"Locked me out and threw a feast (what?)"—is a reference to Perry's "Bon Appétit," in which Perry was literally served on a platter in the video.
Swift also seems to address claims that she's a hypocrite. "I don't trust nobody and nobody trusts me," she sings repeatedly in the bridge. "I'll be the actress starring in your bad dreams."
Earlier this week, after scrubbing her social media accounts clean and starting anew, the pop princess announced that her new album, Reputation, would be available Nov. 10. It will be the sixth studio album for the singer and the follow-up to the Grammy Award-winning smash 1989.
And while Swift has kept a low profile for the last few years, it hasn't been too long ago that fans were treated to new music. In fact, just last year her chart-topping single "I Don't Wanna Live Forever" with Zayn Malik, was included as part of the Fifty Shades Darker soundtrack.
What do you think of Swift's single? Tell us your thoughts in the comments section below.