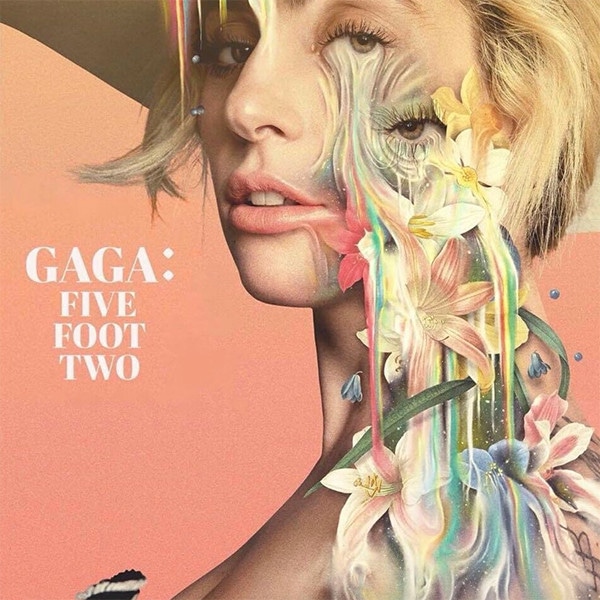 Instagram
Lady Gaga's life isn't as perfect as it looks.
"I'm known for being larger than life," she tweeted, "but really I'm just... #GagaFiveFootTwo."
On Thursday, the pop star shared several teasers from her upcoming documentary, Gaga: Five Foot Two. "I have seen a few short clips of the documentary but I decided not to watch it all the way through—or most of it, for that matter—because I can't be objective about myself," the 31-year-old "John Wayne" singer admits in one of the video clips. "So, you'll see it before I do."
It's easy to understand why it would be hard for her to watch. In another scene, the singer cries, "I'm alone, every night. And all these people will leave, right? They will leave, and then I'll be alone. And I go from everyone touching me all day and talking at me all day to total silence."
Another scene shows Gaga, alone, going over a pain management plan in in a doctor's office. "Phase one is let's try to get you out of this intense pain that's in your face where you feel like you're running from the tidal all the time," a woman, whose identity is not revealed, tells Gaga. "I know there's a component of psych that Dr. Modir is working on. Phase two, let's try to get the muscles to reeducate. Phase three, we do the blood spinning to try to cause regeneration."
The documentary promises to give fans an unfettered look at Gaga recording Joanne, rehearsing for the Super Bowl Halftime Show, dealing with health issues and coping with her split from fiancé Taylor Kinney.
Gaga: Five Foot Two will premiere on Netflix Sept. 22.
"I had a rare opportunity to create a portrait of an artist with such an open heart and mind," director Chris Moukarbel tells E! News. "I feel really lucky that Gaga trusted me and my vision."
"I'm excited for people to really get to know the woman I work with everyday," says Gaga's manager, Bobby Campbell, who produced the documentary with Moukarbel and Heather Parry. "She's one of the hardest working, most genuine and truly hilarious people in the world."
Moukarbel "deftly brings us into Lady Gaga's intimate world," adds Lisa Nishimura, Vice President of Original Documentaries for Netflix, allowing viewers "to experience the drive, conflict, passion, complexity and deeply personal creative process behind this singular artist."