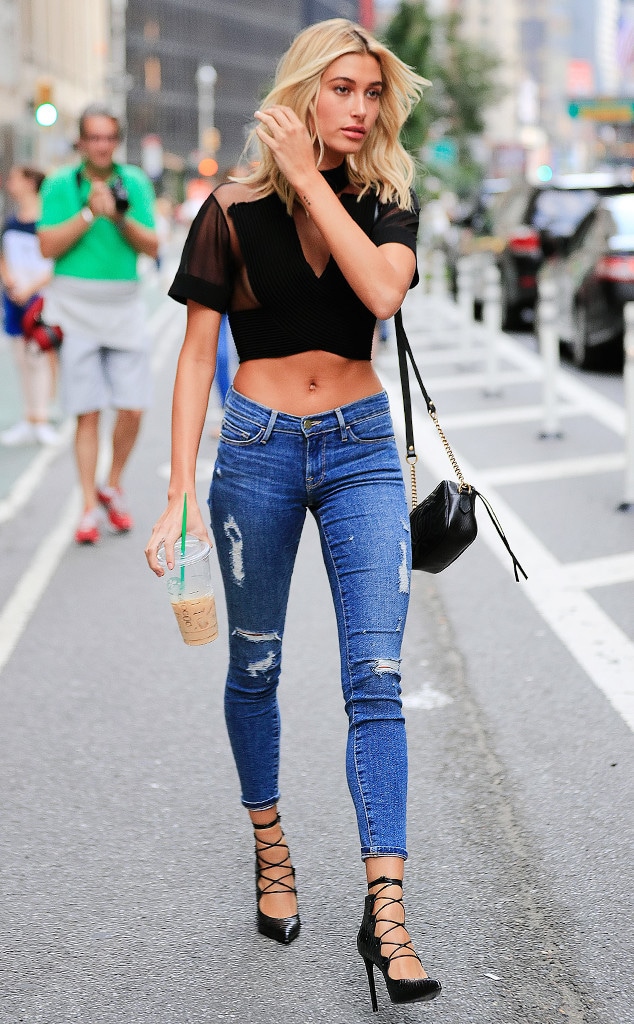 XactpiX/Splash News
Note to self: Find a top like Hailey Baldwin's ASAP.
If you're like us, you reach for jeans pretty much every day of the week, which means things can get a little stale quickly (because you'll most likely then throw on a plain tee). So it's important to spice things up every once and a while, and a mesh crop top (like Hailey's $1,595 Balmain one) will do just that.
Not so keen on showing as much skin? No problem. Swap mid-rise jeans for high-rise and cover up some of that stomach—leaving just a touch of your waist out in the open. And if that's still not enough, throwing a bomber or varsity jacket over the whole outfit is a cool option.
Looking for more style tips like these? Keep scrolling for nine more of our favorite looks of the week.
Kourtney Kardashian, Kat Graham and Bella Hadid? Oh my! There's way more style inspiration where the above comes from, so happy surfing. 
Watch:
Hailey Baldwin Takes the E!Q in 42
And show the world what you've got!