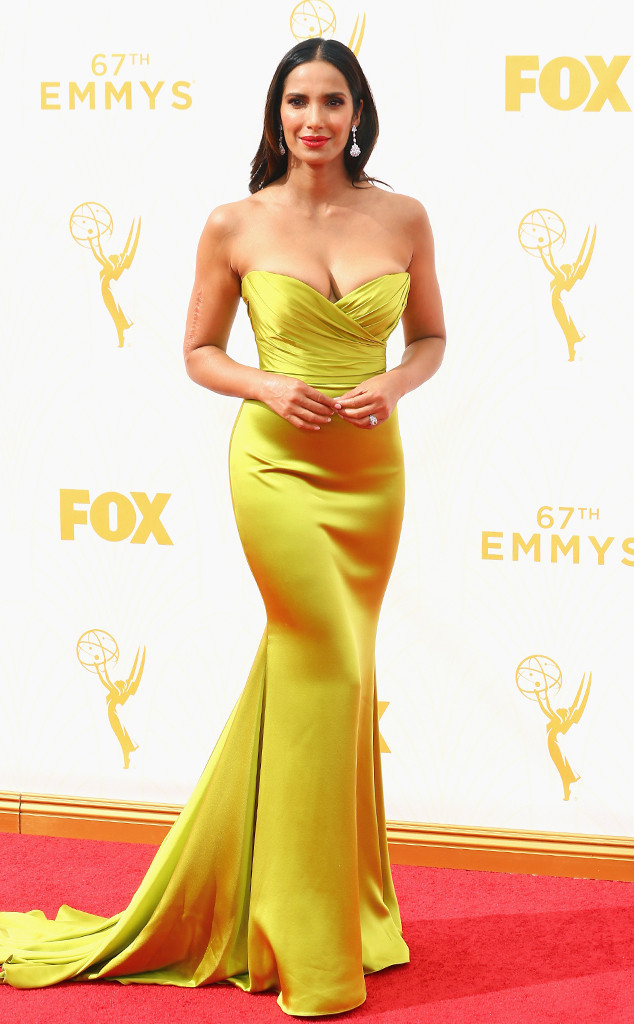 Mark Davis/Getty Images
Padma Laksmi has a pretty drastic yo-yo diet because of Top Chef and does not like the effect it has on her 7 and 1/2-year-old daughter, Krishna Thea.
In a guest column posted in The Hollywood Reporter Wednesday, the 46-year-old cooking competition series host revealed that because of her efforts to lose weight to get "red carpet ready" for the Emmys, her child has been made more aware of her own figure.
Padma wrote that she typically consumes between 5,000 and 8,000 calories a day while filming Top Chef, as she has to taste all the dishes, and typically gains between 10 and 17 pounds every season. In order to get "red carpet ready" for the Emmys, she goes on a strict diet devoid of meat, wheat, cheese, friend food, sweets and alcohol and works out two hours a day.
"Recently, I realized my daughter, who is 7½, has been listening to me talk about my weight," Padma wrote. "When we have taco night, I have taco salad with just a few crumpled chips. No tortillas, sour cream or cheese. When we order pizza, I get it for her, but I have leftovers of brown rice and lentils. When we make pasta, I have only Ragu with greens."