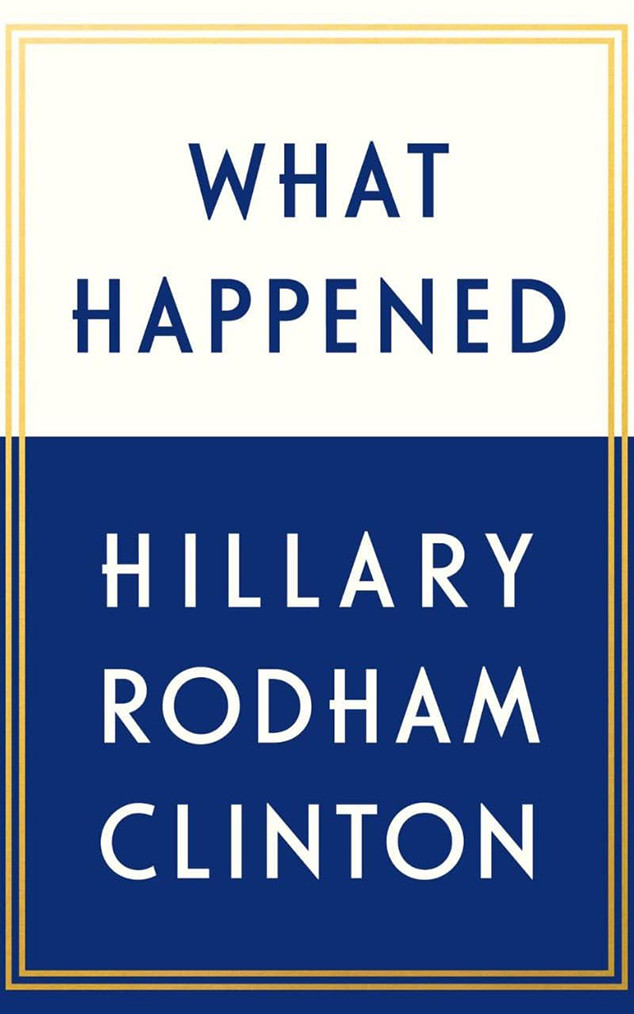 Simon & Schuster
Hilary Clinton has been busy since November 2016.
The former Presidential candidate inked a book deal with publisher Simon & Schuster earlier this year, and Clinton shared an excerpt from the audiobook with MSNBC Wednesday morning.
"In the past, for reasons I try to explain, I've often felt I had to be careful in public, like I was up on a wire without a net," Clinton wrote in the introduction. "Now I'm letting my guard down."
Clinton still hasn't made sense of her loss to Republican rival Donald Trump. "I don't have all the answers and this isn't a comprehensive account of the 2016 race; that's not for me to write. I have too little distance and too great a stake in it. Instead, this is my story. I want to pull back the curtain on an experience that was exhilarating, joyful, humbling, infuriating and just plain baffling. Writing this wasn't easy. Every day that I was a candidate for President, I knew that millions of people were counting on me, and I couldn't bear the idea of letting them down, but I did. I couldn't get the job done," she said. "And I'll have to live with that for the rest of my life."