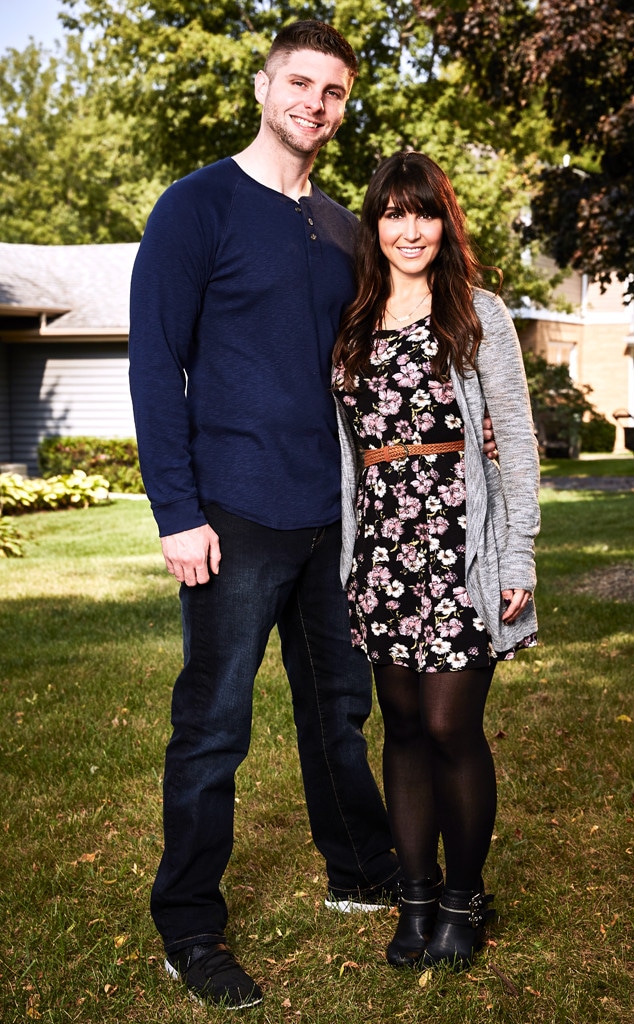 Karolina Wojtasik/A+E Networks
Another Married at First Sight relationship is ending in divorce. 
Cody Knapek and Danielle DeGroot announced their decision to split on Tuesday with an emotional statement on Instagram. "It hasn't been an easy year," Danielle wrote, "but it has been one of a lot of personal growth and of meeting some amazing people, including the one I got to marry. We value and respect marriage, but life is short and we also value happiness."
They continued, "While this was a difficult decision and divorce is not something either of us hoped for, we decided we will be happiest separating. Still got nothin' but love for @codyknapek!"
Cody and Danielle met for the first time on their August 6, 2016 wedding date and went on to document their first few months as newlyweds on the Lifetime reality series. The pair openly struggled with intimacy issues, but the Chicago-based dietitian and Cody opted to remain married on the season finale.
"Thank you to everyone who supported us on our journey!" the announcement concluded. "We hope you will be respectful and understanding of our decision. I went into #MAFS trusting that this was God's or some greater power's plan and I stand by that now. Still a big believer in love and looking forward to the future."
Cody also tweeted, "Just wanted to say thank you to all of the #MarriedAtFirstSight fans that have shown us love and rooted for us along the way."
All appeared well for the couple earlier this month when DeGroot shared a heartwarming message to Knapek on their first anniversary. 
"A year ago today I walked down the aisle & met this awesome guy," she penned. "And it's been one wild ride ever since! Happy Anniversary @codyknapek #marriedatfirstsight #mafs5 #oneyearanniversary #throwback PS- if you write a comment about sex I will probably delete it bc enough."
Cody and Danielle are the first couple from their season of Married at First Sight to split. Both Anthony D'Amico and Ashley Petta, as well as Sheila Downs and Nate Duhon are still together. Wondering how other couples from previous years are doing? You're in luck with our status check-in below. 
In an E! News obtained statement, the reality stars elaborated, "After a year of marriage, and much thought and consideration, we are deeply saddened to announce that we've decided to go our separate ways. We remain the closest of friends, and have enjoyed sharing our lives with our Married At First Sight family. We want to thank the experts for their guidance and love throughout all of this. This process has only strengthened our belief that true love does exist!"
Their co-star Nate Duhon tells E! News exclusively, "Cody and Dani are both amazing individuals. Personally, I was surprised they stuck it out as long as they did without being physically intimate, hats off to both of them for that! When we met during filming I didn't notice any signs of a split."
"I was able to see both perspectives though and understand each of their concerns," he adds. "Every relationship has their own separate issues, and I commend them for giving it a shot. I wish nothing but the best for my fellow MAFS family members."
People was first to report the news.