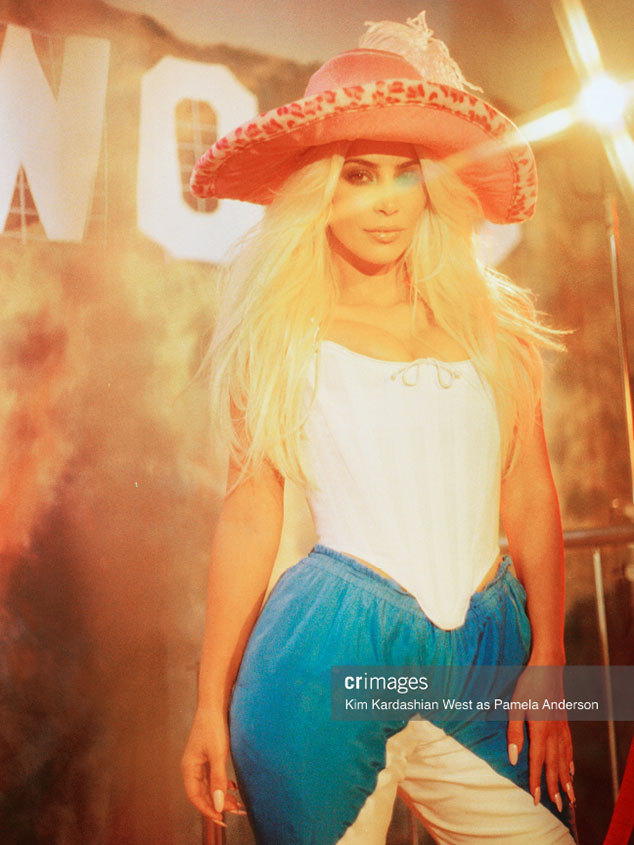 Petra Collins/CR Fashion Book
Kim Kardashian is taking it back to another decade.
While she's one of the most famous faces in the world, the star dd her best sartorial impression of two other iconic women when she was invited to grace the pages of Carine Roitfeld's recurring magazine, CR Fashion Book. For the 11th issue, the editor-in-chief turned back the clocks to one of her favorite years in fashion.
"To me 1999 was the last moment when fashion felt naïve and innocent and free. 1999 is about a spirit of independence, and there are very few independent thinkers left today," she said in a statement. "I think right now a lot of people are looking back to this period of time. Not only to find references or get ideas, but to see who they were—how good they were—and hopefully see who they can be again."