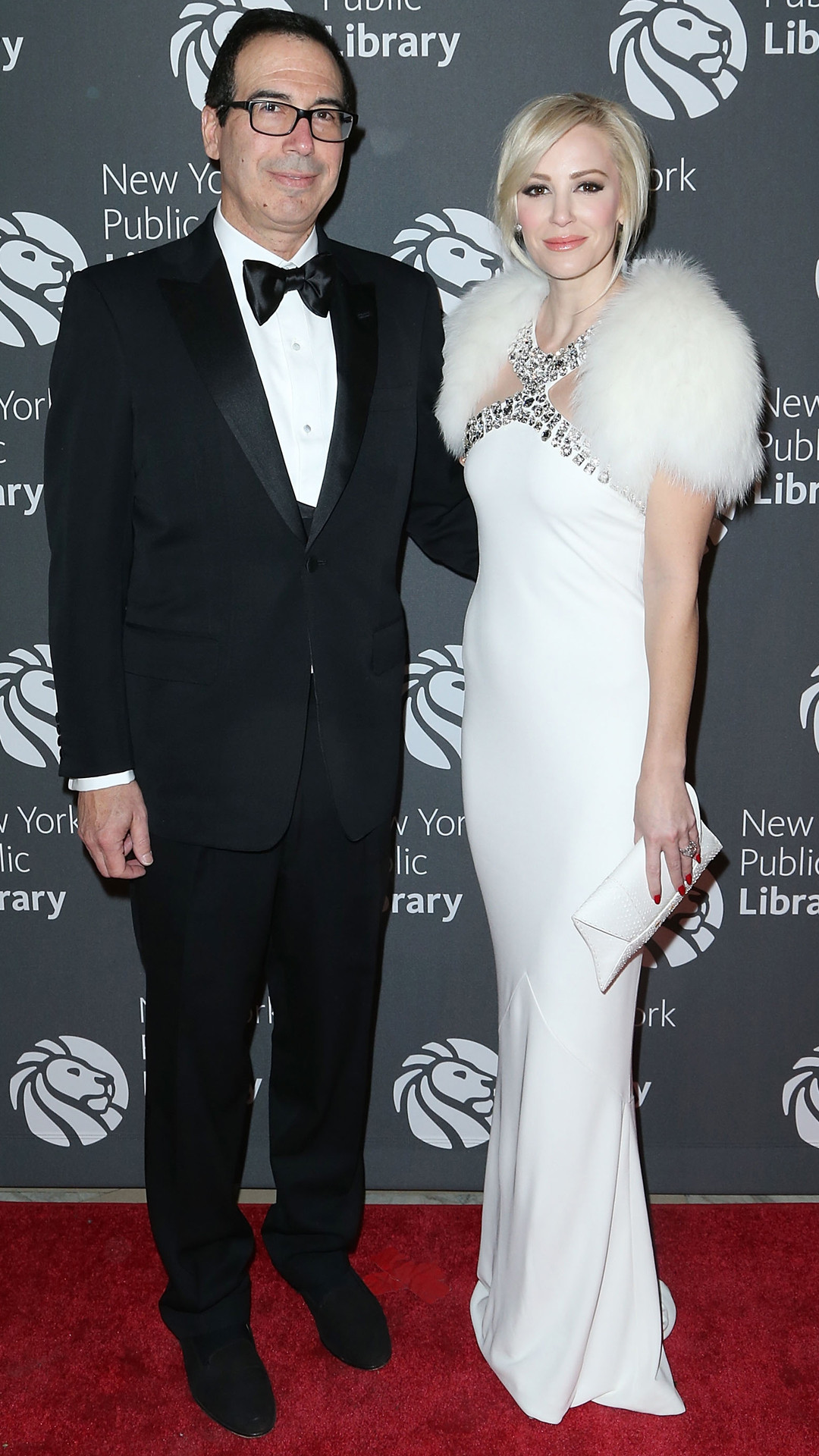 Gary Gershoff/WireImage
Donald Trump's Treasury Secretary Steven Mnuchin has come under fire for his wife's social media posts.
Louise Linton—a Scottish-born actress who married Mnuchin in June—took to Instagram last night to share a photo stepping off a United States' government-owned plane alongside her husband, tagging designer brands like Valentino, Tom Ford, Hermès and Roland Mouret.
"Great #daytrip to #Kentucky!" she captioned the photo, sparking quite a bit of backlash.
In fact, one person wrote, "Glad we could pay for your little getaway," alongside the hashtag "#deplorable," which resulted in a snarky response from Linton.