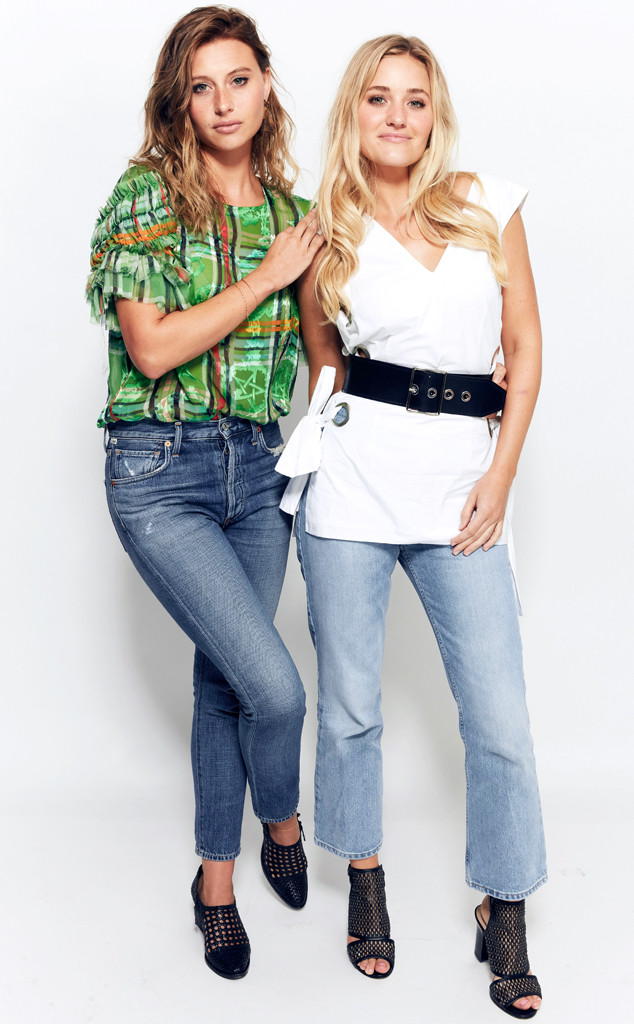 Robby Klein/Getty Images
They're baaaaaaack!
Unless you slept through the aughts, you know about Aly & AJ. But just in case you need your memory jogged: Aly Michalka and her younger sister AJ Michalka were two teeny boppers who sung their way into bubble-gum stardom in the mid-2000s.
In 2007 they had a certified hit with the tune, "Potential Breakup Song," which was named Time's 9th best song of the year. But then after that—no more Aly & AJ music. They briefly released songs under the name 78Violet, but it's been a whopping 10 years since the two released a song as Aly & AJ. But last Friday, the Michalka sisters debuted their new single, "Take Me." And judging from the racy cover art—it's pretty sexy!
Clearly a lot has happened in the last decade. Namely, that the former child stars grew up and traded in singing for acting! Aly is now 28, married to Stephen Ringer and stars on iZombie. Meanwhile, AJ is 26 and series regular on the sitcom The Goldbergs.
Years ago, the starlets decided to step away from music and focus on acting, but the music kept calling them back, drawing them into the studio once more.
In a new interview with Elle, the duo explained what happened, where they've been and what brought them back to their musical roots.