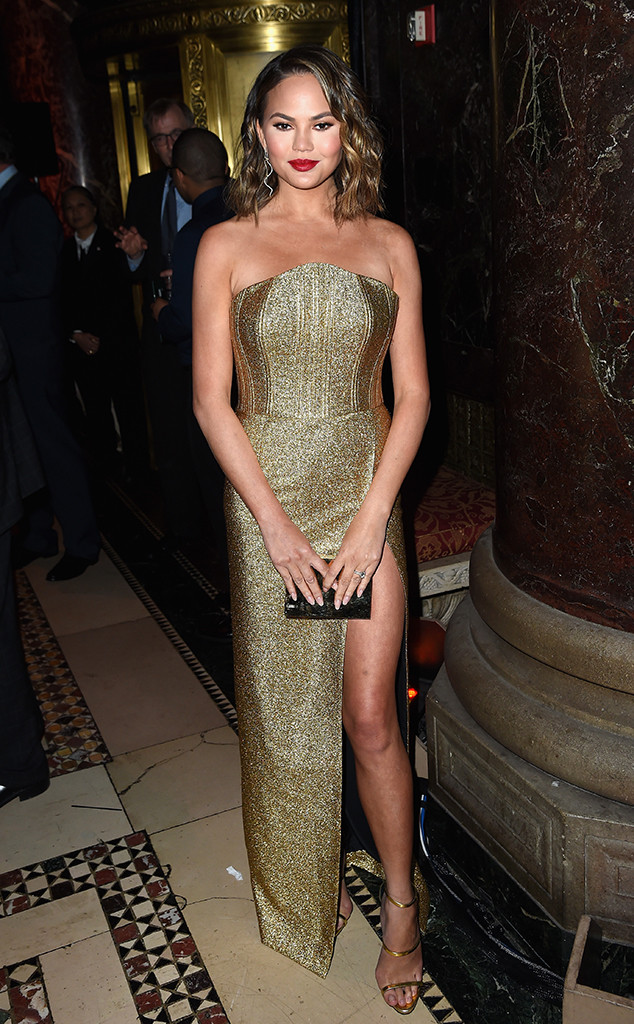 Nicholas Hunt/Getty Images for City Harvest
It's not always cool for a celeb to talk about a struggle or problem with alcohol, but Chrissy Teigen has proved time and time again she's not your average star and that there's no topic too taboo for her.
During a frank interview with Cosmopolitan, the personality opened up about her drinking habits, admitting that she didn't like how she was behaving.
Last month, the Teigen and husband John Legend, who have been on a summer full of vacations with daughter Luna Legend, went to a wellness retreat in Bali and that's when the social media superstar had a serious revelation about how much alcohol she was consuming.
"I was, point blank, just drinking too much," she confessed. "I got used to being in hair and makeup and having a glass of wine. Then that glass of wine would carry over into me having one before the awards show. And then a bunch at the awards show. And then I felt bad for making kind of an ass of myself to people that I really respected. And that feeling, there's just nothing like that. You feel horrible. It's not a good look for me, for John, for anybody."