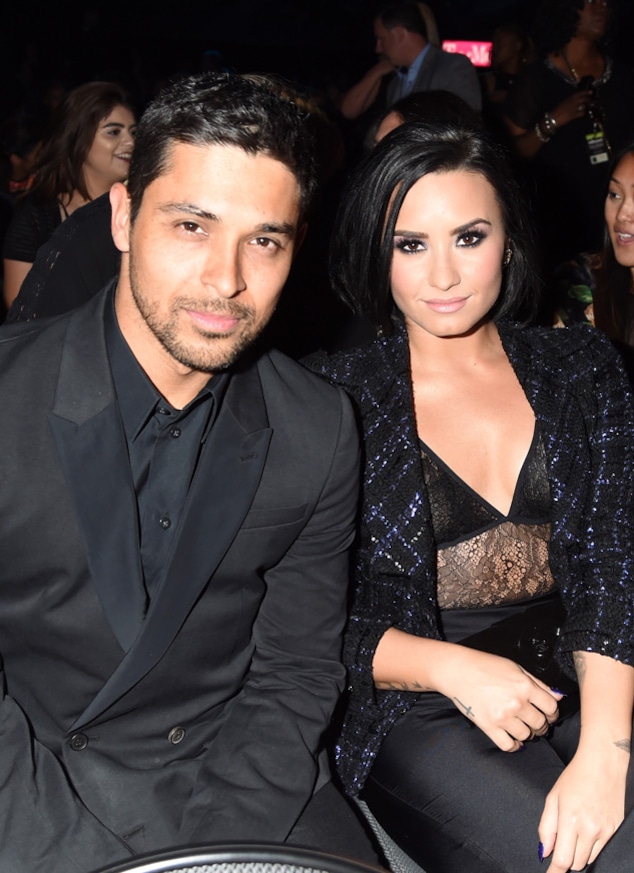 Jeff Kravitz/BBMA2016/FilmMagic
Despite having broken up over a year ago, Wilmer Valderrama and Demi Lovato continue to support one another.
Case in point: The actor attended Lovato's 25th birthday celebration at Dave & Buster's arcade and sports bar in Hollywood last night.
"The entire place was rented out for her special night, and she celebrated with about 50 of her closest friends," a source told E! News. "Wilmer was there to support Demi, and they were very friendly with each other."
In fact, the source noted that the former couple have become close pals.
"Wilmer and Demi are very amicable and now act like best friends," the insider dished. "They didn't act overly affectionate but were having fun taking photos in the photo booth and playing the arcade games together."
Of course, this should come as no major surprise considering the pair have reunited several times following their split, always referring to one another as "best friends." 
Meanwhile, we're told Lovato felt the celebration was one of the best birthday parties she's ever had.
"[She] looked beautiful and was glowing," the source said. "She was in a casual outfit, wearing jeans and a bomber jacket. It was not a wild party, but she was having a lot of fun playing the games and dancing with her friends. Demi was in a great mood and said that this was one of her favorite birthdays. There were silver custom balloons that said 'Happy Birthday Demi' and a small cake was brought out for her while everyone sang 'Happy Birthday.'"
Aside from the awesome party, several of Lovato's close friends and family members took to social media to shout out to the b-day girl.
For example, Nick Jonas—who toured with Lovato and starred with her on Camp Rock—posted throwback pictures of the two on Instagram.
"Happy birthday @ddlovato we've seen a lot of life together already.. much more to come as well," he captioned the post. "I admire you so much and am so grateful to have you in my life. Wish I could be with you today to celebrate! I know you won't ever let me live it down that you're a month older than me."
So sweet!