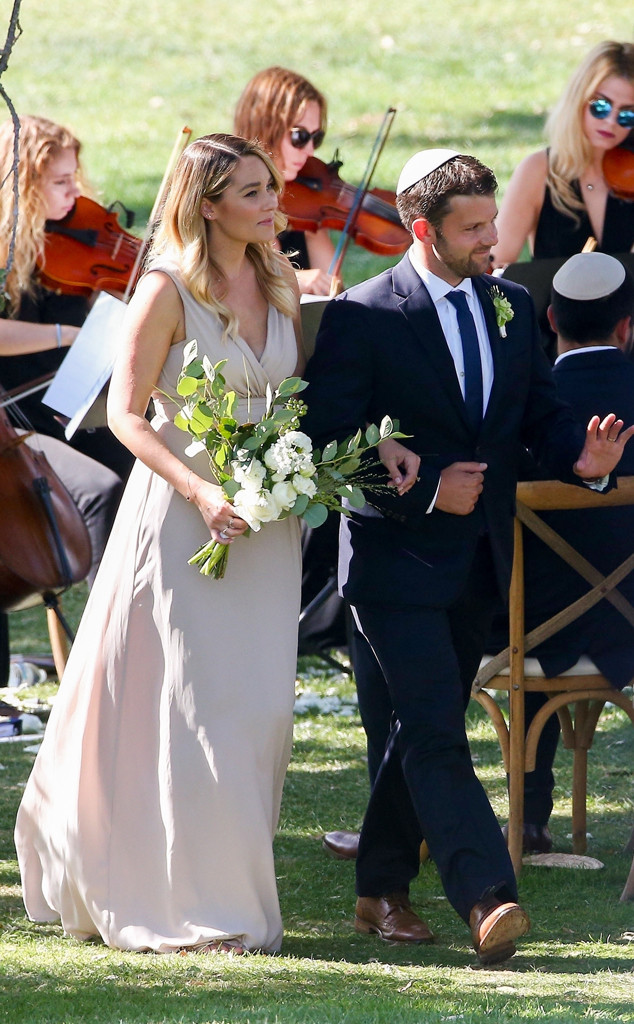 CPR / WAGO / BACKGRID
Here comes the bridesmaid...again!
Wearing a light gray sleeveless gown with a thigh-high slit and chunky-heeled strappy sandals, Lauren Conradserved as a beautiful bridesmaid at friends Cassie Herschenfeld and Ben Katz's wedding at the Ojai Valley Inn & Spa in Ojai, California Saturday, six weeks after she announced she had given birth to her and husband William Tell's first child, son Liam. This marks the first time the Hills alum and fashion designer has been photographed in public in months.
Conrad was seen walking down the aisle with a groomsman wearing a yarmulke. Her former co-star Lo Bosworth also served as a bridesmaid.