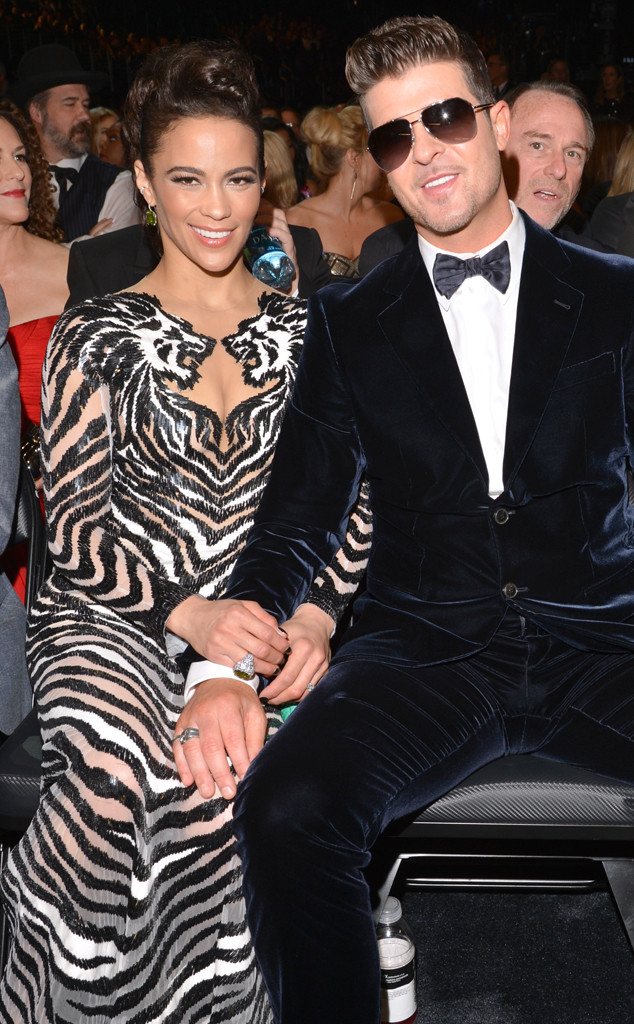 Lester Cohen/WireImage
One day after the happy news that Robin Thicke is expecting a second child, his first with girlfriend April Love Geary, he and ex Paula Patton have reached an agreement over the custody of their son Julian.
According to court documents obtained by E! News, the child's split schedule between his mother and father has been outlined and agreed upon in the wake of a heated custody war.
The 7-year-old will stay with Robin Monday through Wednesday while he will be with Paula Wednesday through Friday.
From there, the co-parents will alternate weekends. Both stars also agreed to a structured holiday and summer vacation schedule to ensure that both parties received as equal time with their child as possible.
"The parties are ordered to share in all major decisions concerning the minor child's health, education and welfare are including, but without limitation, schooling, religion, medical care and enrichment activities," the documents explained.
The peaceful ending to the contentious custody battle paves the way for the two to co-parent as Robin's brood grows.
As previously reported, the "Blurred Lines" singer's girlfriend is currently expecting her first child.
The model revealed the exciting news via Instagram and also shared that the due date happens to fall on Robin's late father Alan Thicke's birthday.
Robin and Paula were married in 2005 after the two had known each other since they were teenagers. Paula gave birth to Julian on April 6, 2010.
The two announced their split in October 2014.