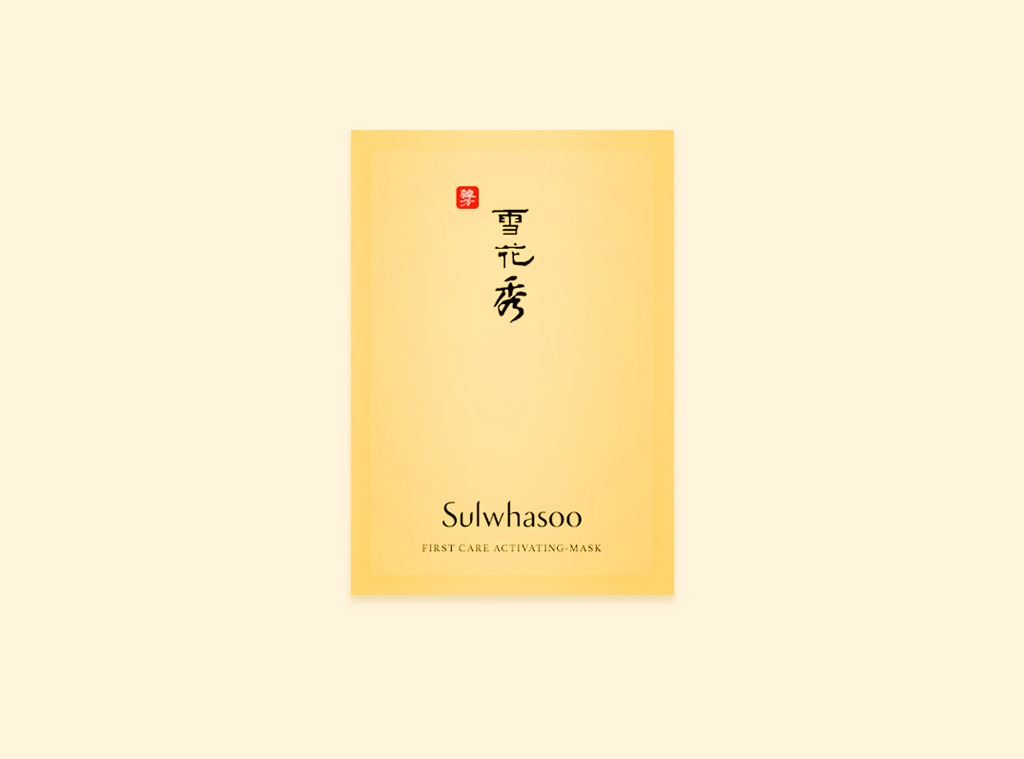 In the Holy Grail series, E! editors objectively try hundreds of products to find the very best of each category.
The power of the sheet mask is real.
For those of you who skip this essential skin-care step or are unfamiliar with the beauty trend celebs like Chrissy Teigen, Lady Gaga or Drew Barrymore love, it's time to hop aboard the train. Sheet masks, oftentimes infused with serums and anti-aging ingredients, hydrate skin and leave it looking fresh and dewy. It's no wonder stars use it before red-carpet events, while traveling and even when they're hungover.
The problem is…there are too many on the market! First originated in Korea, the beauty game changer has flooded foreign markets. In fact, we tried over 40 brands, from fancy French finds, to your budget-friendly drugstore picks, to ones you can only get in Asia. Which sheet mask ruled them all?
The Holy Grail: First of all, skin types vary, which means you can find a sheet mask that fits your needs. Need one for anti-aging, brightening or calming? You got it. However, for general radiance, look no further than Sulwhasoo First Care Activating Mask. You may not have heard of this luxury Korean brand, but it is available in department stores like Nordstorm, Bergdorf Goodman and online.
The Cost: Before we get into its benefits, we know how unrealistic it is to spend $60 on five sheet masks (or $12 for one) you're going to wear for 10-15 minutes each…especially when drugstore variations run for $2 or $3 a pop. It's definitely a splurge, but in comparison to celeb-favorite SK-II Facial Treatment Mask ($17 each or $95 for six), you'll get dynamic results for less of the Hollywood cost. That said, spending $60 a month on skin care isn't always justifiable. Editor's tip: Regularly switch off between the luxury brand and more affordable kinds, reserving the quality stuff for when your skin needs it most (read: after a long night out).
Wearability: The serum infused in the mask is what really makes this product our holy grail. It uses the same formula as the brand's First Care Activating Serum, which has been rated Korea's No. 1 serum for the past 20 years (based on department store sales), according to Beaute Research. You'll see the product's ingredients, which includes a five-herb complex, instantly smooth, brighten and plump up your skin. There's no tingling sensation, but you can just tell your skin is being healthily fed. The serum texture is much thicker than most sheet mask formulas (which are often infused with more water than formula), and there is a noticeable herbal scent, but your skin will drink every bit up, leaving a nice smooth layer in its wake. Use before bed or before you go out. Once you're done, take off the mask, pat the residue into your face and follow up with a moisturizer. This formula actually helps your other beauty products absorb better into your skin. 
Application: While the serum is where it's at, the mask itself is pretty cool, too. Unlike the fabric or paper cloths other brands use to create masks, Sulwhasoo uses a micro-net sheet that stays on pretty well—not much slipping and sliding around here. 
Runners-Up: We get it: You don't want to pay the big bucks for a sheet mask. What do you try? Karuna masks ($8 a pop) use skin-problem-specific ingredients and infuse them into 100 percent biodegradable sheet fibers. If you have a little more spending money this month, give Erno Laszlo White Marble Sheet Masks ($80 for six) a try. The soybean extract and collagen mix makes for some pretty stellar skin-evening results. Either way, you cannot skip this beauty step any longer. Your face is thirsty!