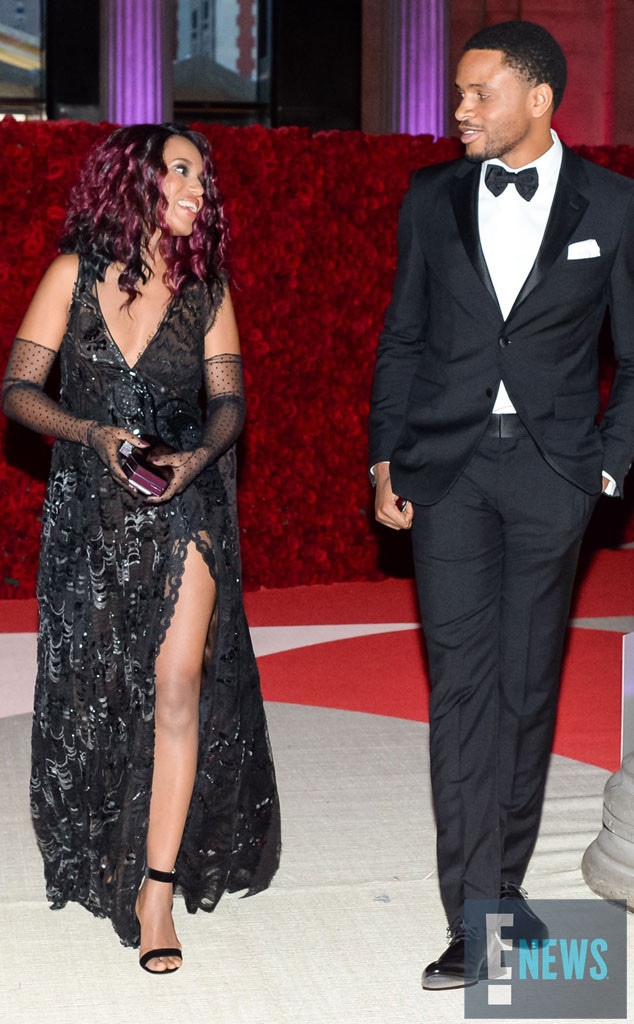 Joe Schildhorn/BFA/REX/Shutterstock
There are likely two SAG cards in Kerry Washington's household; One for her and one for her husband.
For a decade, Nnamdi Asomugha, who has been married to the actress for four years and shares two children her, has focused primarily on his NFL career. The 36-year-old was drafted in the first round of the 2003 NFL Draft by the Oakland Raiders. The cornerback later played for the Philadelphia Eagles and San Francisco 49ers before he signed a one-day contract with the Raiders in 2013 and retired as a member of his first team.
He did dabble in acting during his time as a football player, making appearances on shows such as The Game, Friday Night Lights and Leverage. He has concentrated on acting since his retirement from the NFL and stars in his most prominent role in the new biographical drama film Crown Heights, which won the Audience Award for U.S. Dramatic Film at the 2017 Sundance Film Festival. He plays the best friend of a man who was wrongfully convicted of murder.
In an interview with sports and culture website The Undefeated, posted Thursday, Asomugha talks about how he pursued a full-time career in entertainment after his NFL retirement.
"I went to the Los Angeles Kings game," he said, "and the national anthem started playing. Anytime the anthem comes on...I was fresh off of leaving football, and was just really taken by the moment. There was this [feeling] of, 'I'm not going to be able to hear that and be ready to go on the field anymore.'"
David X Prutting/BFA/REX/Shutterstock
Asomugha said he later told one of his former teammates, Charles Woodson, "I need that feeling again, of getting ready to go out on the field. With the crowd and all of that." He said Woodson told him he needed to find something that would give him a similar feeling. A few months later, Asomugha did a reading for a play at a Broadway theater. He said he "felt the rush" and "loved every bit of it."
Asomugha said playing football gave him confidence to perform in front of people. It also runs in his blood.
"I come from a performing family," Asomugha told The Undefeated. "My parents are Nigerian, and their parents and their parents—and it's all about performance in their culture, you know. The music. The dancing...you're told to stand out at family gatherings and perform in some sort of way. You're just kind of born into it."
Crown Heights was released in theaters Friday.