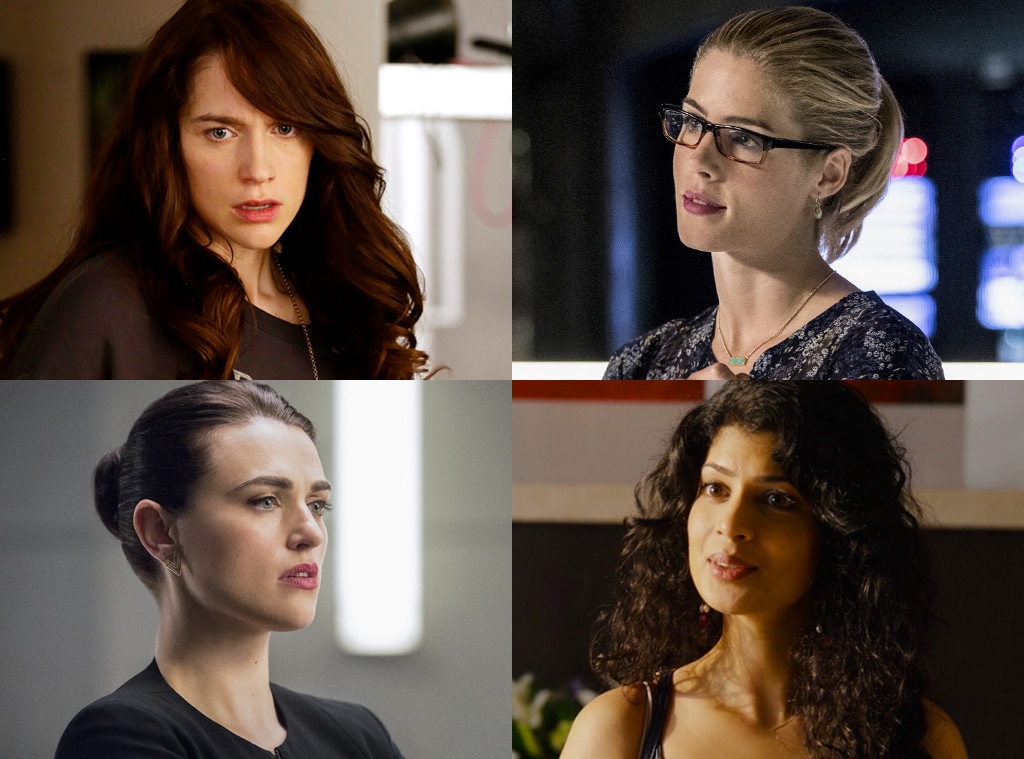 CW; SyFy, Netflix
Round two of Girl on Top is officially open for voting!
Thanks to your votes, your 64 favorite TV actresses are now your 32 favorite TV actresses, and now we need to know who will make it to the Sweet 16.
This round is tournament-style, meaning that each actress is up against just one other actress in the fight to make it to round three. Whoever gets more votes out of each pair is the one who remains in the competition. 
Each pair is arranged based on the votes received in the first round, meaning there are some truly fascinating fandom battles that are about to take place. 
The Flash is taking on Game of Thrones. Arrow is going up against sleeper hit Sense8. Reigning TV Scoop Awards best drama actress Eliza Taylor is facing off against a newbie from The Bold Type, and it's a fantasy battle between Once Upon a Time and Shadowhunters. 
Whether your pick survives is, as always, up to you. 
You can vote as many times as you want for as many different actresses as you want, but just make sure you've done all your voting by Sunday, August 20 at 5 p.m. P.T. 
The poll has now closed. Thanks for voting! Come back Monday, August 21 for round 3.