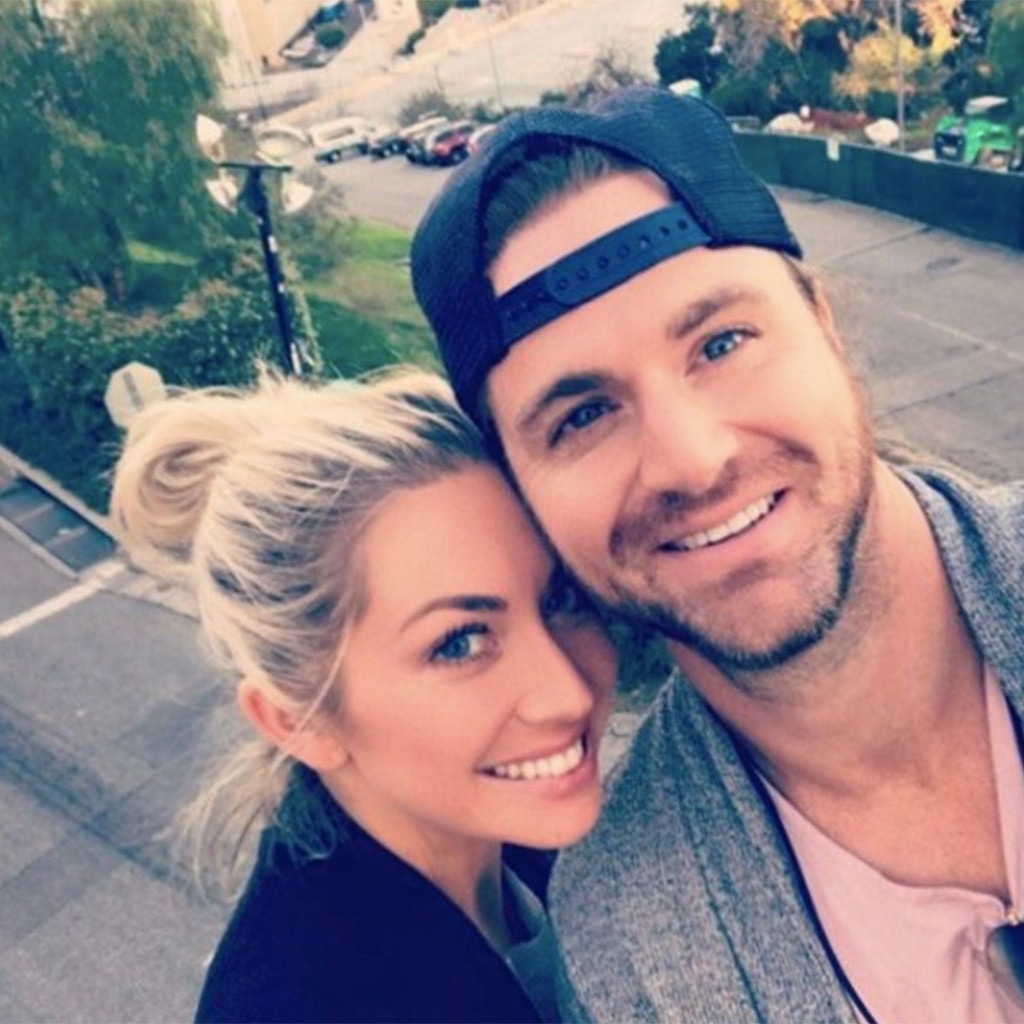 Instagram
Stassi Schroeder is letting us all inside her dramatic split from on-again, off-again boyfriend Patrick Meagher.
In case you missed it, the Vanderpump Rules star revealed that Patrick broke up with her on their four-year anniversary Saturday...hours before they were scheduled to fly to Mexico for a romantic couples vacation.
Instead of canceling, Stassi enlisted her comedienne bestie Rachael O'Brien to take the trip with her, which brings us to their joint podcast today on Straight Up With Stassi. 
"We get into an argument on our anniversary that he did not remember. Our four-year anniversary. Granted, OK, we broke up for a really long time, but we met four years ago on that day," Stassi began, recalling their split. "I didn't even get a f--king daisy. Not even a weed. What did I get? I got told I was broken up with a day before our Mexican vacation that I already paid for."
She said that she gave him a few hours to think about things as well as the opportunity to still join her on the trip, but he didn't budge.
"I start going crazy, like mindlessly sobbing, taking mad amounts of Xanax to calm down," Stassi continued. So she decided to call Rachael, who ended up booking her ticket 12 hours before their flight...which was a whole different fiasco.
Not only were they almost escorted out of the airport for using the wrong check-in line, a flight attendant also mentioned the breakup to Stassi, noting she'd heard about it from a friend.
"This should be my romantic flight with Patrick. We should be cuddling and making out," Stassi said. But instead, "I was like, 'Where can I get a toothpick so I can gauge my eyes out.' I was like, 'Oh my God. I'm just going to be constantly reminded that I'm heartbroken over and over and over again.'"
In fact, when they got to the ultra-private, romantic hotel things only got worse.
The hotel room comes with it's own private pool, made exclusively for couples, and therefore, the ladies noted there are "no single people" there whatsoever. 
"S--t couldn't be better…If we were a couple," Stassi quipped.
Needless to say, she's struggling to do function.
"I'm still on a lot of Xanax. It's the only way I can [get through]," she said. "My breakfast consists of milk and red wine and two eggs that I didn't eat and bacon and a Xanax. And that's pretty much how I feel."
Even though she's in Mexico with one of her good friends, she can't focus on anything else.
"I miss him every f--king minute. I'm going to cry," she said through tears. "I don't know how to bounce back from this. It's the biggest deal. He couldn't get on the plane. I made the effort. I got on the plane. I wore a harem pants jumpsuit to go on the plane, and he couldn't get on the plane."
She continued, "It's pride. He was too prideful to [come on the trip]…That's what makes it so much harder. We both really love each other. Four years later, and I'm just as equally attracted to him as I was the day I met him…So I'm f--king confused and really upset. So it's making it way harder."
But she's going to try to get through it. She said her plan for the rest of the trip is "drinking a lot, not eating a lot, taking a lot of Xanax and laying in the sun and the water and just doing my best."
However, despite how sad she is, she doesn't want her fans hating on Patrick.
"Please, I don't want anyone to go and hate him. He's a good guy," she ended the podcast. "He's a d--k for not f--king come on this trip and breaking up with me for whatever f--king prideful reason that I know he regrets right now, but he's a wonderful person."