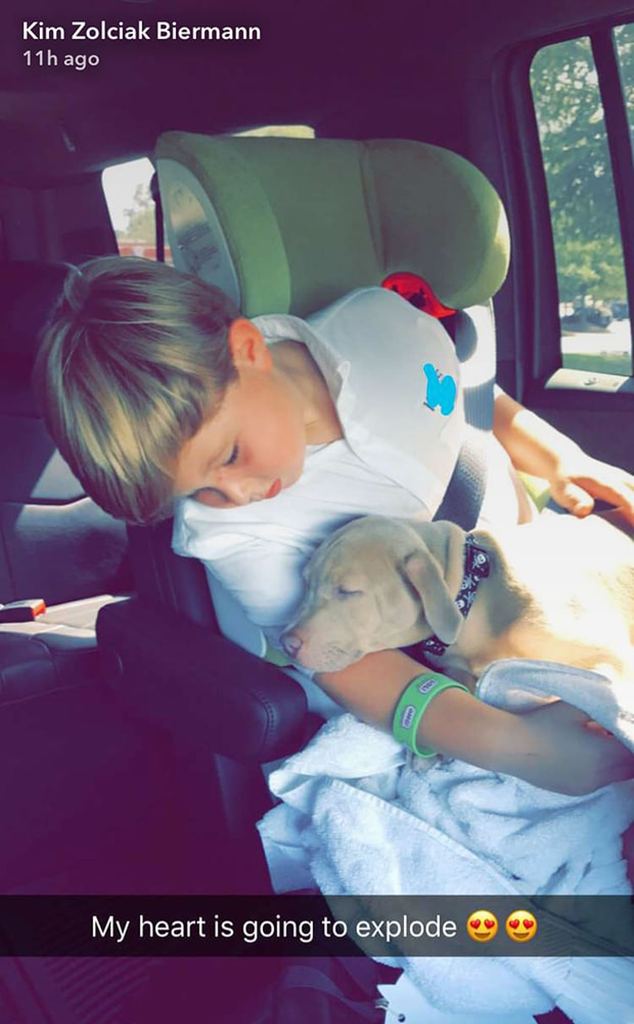 Snapchat
Kim Zolciak-Biermann surprised quite a few people when she revealed that she bought her son, Kash, a Pit Bull puppy just months after he was attacked by a dog.
The mother-of-six took to Snapchat to share a couple photos of her 5-year-old son holding the new pup in the car.
"My heart is going to explode," she captioned the photo with two heart-eye emojis.
She also shared several photos of her husband holding the dog, informing her fans and followers that they decided to name the pup "Sailor."
The pup was likely a birthday gift for Kash, who turned 5 earlier this week.
Kim took to Instagram to share a sweet message for her son, writing, "Happy 5th Birthday to my sweet @kashbiermann no words to describe how much joy, happiness and excitement."