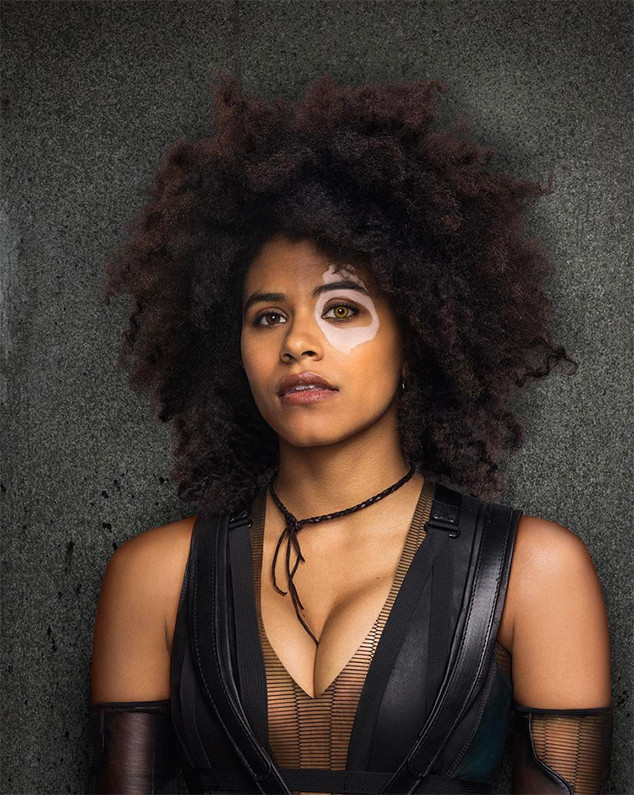 20th Century Fox
Zazie Beetz has paid tribute to Joi "SJ" Harris, who died while performing a motorcycle stunt for Deadpool 2; Beetz shared a handwritten note via Instagram Wednesday. "On Monday we tragically lost one of our own—Joi 'SJ' Harris," Beetz wrote. "My heart has been breaking the past two days and I have been searching what to say or do. I know that what I feel is nothing compared to what her loved ones, friends + family, are feeling. My heart and my love goes out to her and them all. The cast and crew send peace, healing, and their deepest condolences."
Harris, known as the first black female road racer, died Monday morning on the set of the sequel in Vancouver; it was her first job as a stuntwoman. Harris reportedly lost control of her bike during a stunt, jumped a curb and crashed through a plate-glass window at Shaw Tower.
A spokesman for the BC Coroners Service told E! News Tuesday that the incident took place along the 1000-block of West Waterfront Road near Jack Poole Plaza. A coroner attended the scene, an investigation is now underway and WorkSafeBC is also investigating the fatal incident.