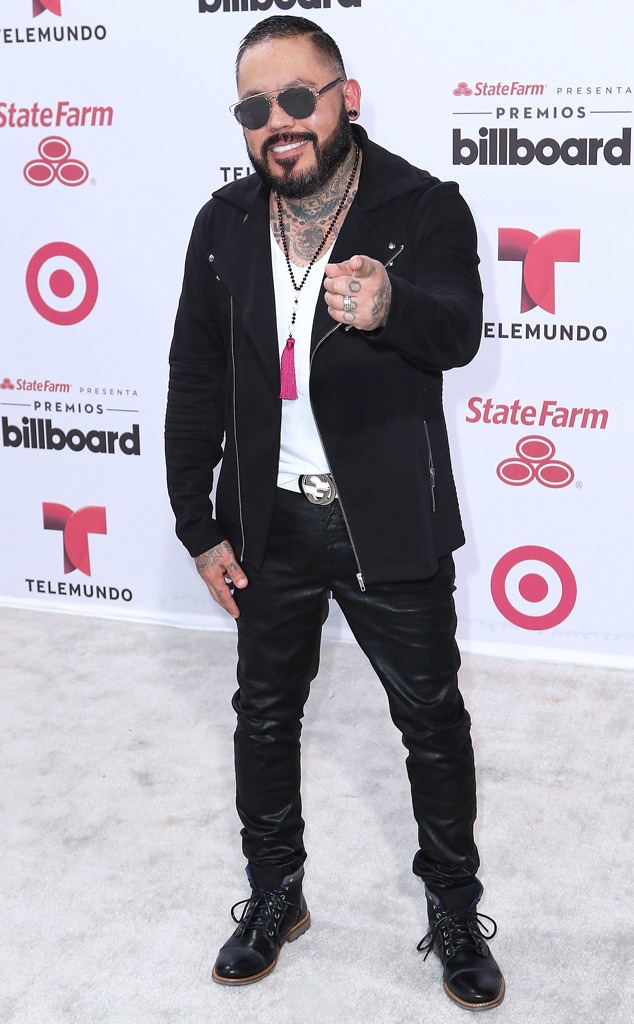 Alexander Tamargo/WireImage
A.B. Quintanilla, the brother of the late Selena Quintanilla, was arrested Wednesday morning. 
The musician was at the Nueces County Courthouse, in Corpus Christi, Texas, to answer claims about unpaid child support. 
Quintanilla has been facing charges for nonpayment of child support and contempt of court. Earlier this month, he was listed on the Top 10 Most Wanted list in Corpus Christi.  
The 53-year-old star failed to show up to his last court hearing, although his lawyer says that Quintanilla was at his Florida home and hadn't been informed of the court date. 
"Like I said, I'm a professional, for me to get out of work is an act of God. So I'm unhappy that I came all the way over here and he can't bother to show up," Summer Clary, the mother of his 18-year-old son said to KIIITV. "But I continue to fight for my son, for what he deserves, and that's why I'm here." 
According to My San Antonio, during the Wednesday hearing in district court, Quintanilla agreed to pay the money he owes. That includes $87,000 of back pay, plus $45,000 from a previous ruling and additional medical expenses, according to court officials.
District Judge Missy Medary still ruled that he be taken into custody. 
"I cannot make you a dad," Medary said. "I cannot make you an emotional father. I cannot make you emotionally there for your son. I cannot make you physically there for you son. But I can make you financially responsible for your son and that is what I'm going to do today."
She went on, "The court's orders are not suggestions."
"They mean something, and they're court ordered," Medary said to Quintanilla. "So with your willful ignoring of my court orders, it doesn't make this court happy in any way. Child support is meant to be taken seriously. It is not something that we can say, 'Oh, I'll pay that later.' Child support is that child's right to be taken care of financially by the person that brought them into this world. Do you understand that? And the fact that you ignored my orders for years basically makes me think that you do not take this court very seriously." 
Medary said that she would bring him back to the courtroom at an unspecified time to see if he understands his obligations. "I'm going to have you sit the jail, and I'm going to have you think about two things. I want you to think about your responsibility as a father, and I want you to think about the rights of your child."
According to Univision's El Gordo y La Flaca, a source tells them that Quintanilla says that he did pay child support but that it was given in cash.