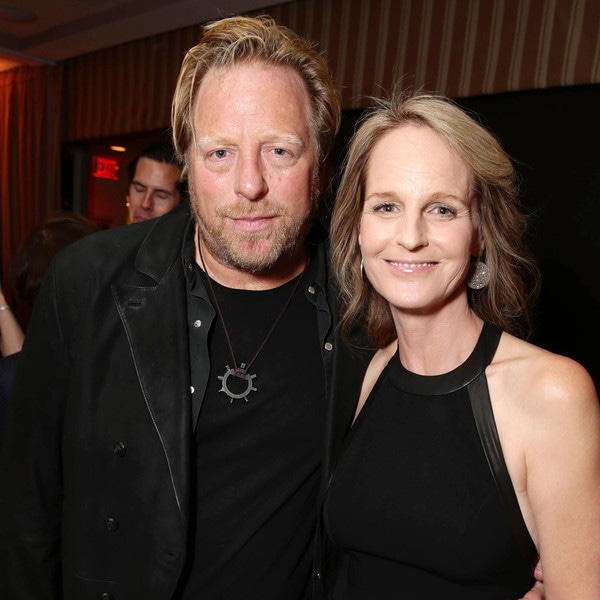 Eric Charbonneau/Invision for Showtime/AP Images
Not all loves last a lifetime.
Helen Hunt and Matthew Carnahan have broken up after 16 years of dating. "She has been split up with Matthew for several months. They had a rocky relationship and many offs and ons over the years. They stayed together as long as they did because of their daughter," a source close to the actress tells E! News. "They've split up before, but this time seems to be different."
Hunt, 54, and Carnahan, 56, had been together since 2001; they share a 13-year-old daughter.
Carnahan also has a 20-year-old son from a previous relationship.
(The actress, who won an Oscar in 1998 for As Good as It Gets and multiple Emmys for her leading role in NBC's Mad About You, was married to Hank Azaria for 17 months in the '90s.)
In Touch first reported news of Hunt and Carnahan's breakup Wednesday.
"Friends were shocked. Helen and Matthew always appeared to be super in love," an insider told the tabloid. "Their married friends would joke that they were jealous of their relationship."
They seemed so solid, in fact, that they were even working together; two years ago, Hunt revealed that they were developing a TV series. "It's a very exciting time. I'm developing a show with my partner, Matthew Carnahan, who runs House of Lies. It's something he's written that we'd make together and I'd be in. It's weird and wild and like stepping off the planet Earth. It's a musical—but a hallucinogenic one. It's totally crazy," the actress told The Daily Beast. "We did a little work on it to present it to the network, and I felt completely out of my comfort zone."
Hunt has not spoken about the proposed series since then. Earlier this year, the actress starred in Fox's 10-part series Shots Fired, playing Governor Patricia Eamons. She also directed an episode of Feud: Bette and Joan, starring Emmy nominees Jessica Lange and Susan Sarandon.
The actress will soon return to the big screen in I Love You, Daddy, which will premiere at the Toronto Film Festival in September. Lead actor Louis C.K. directed, produced and wrote the film, starring Pamela Adlon, Rose Byrne, Charlie Day, John Malkovich and Chloë Grace Moretz.