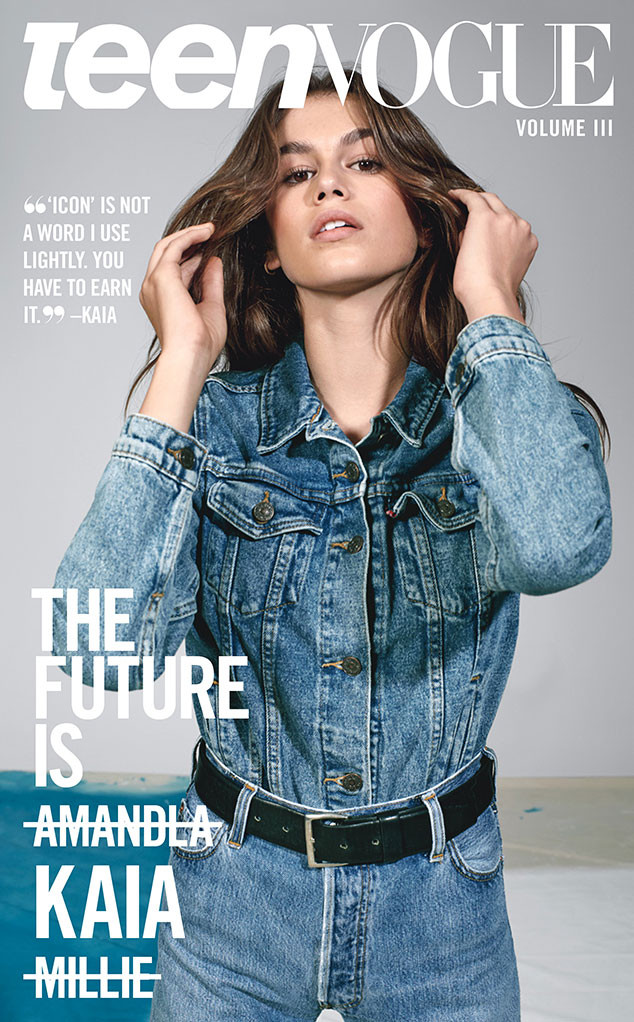 Collier Schorr for Teen Vogue
Kaia Gerbermay only be 15 years old, but she has fame running through her veins.
With an iconic mother and equally successful father, the high school beauty has the spotlight engrained in her roots. As her own burgeoning modeling career gains traction, Gerber is not exactly stunned by the attention—after all, she was just 8 years old when she realized the Crawford-Gerber clan had weight to its name.
"I think it was only on my eighth birthday, at Disneyland, that I started to understand what was going on," she recalled to Teen Vogue, noting a private childhood in Malibu up until then. "I wanted to take pictures with the princesses, and everyone wanted to take pictures with her!"